Training Videos
As part of our educational resources we have produced several training videos on best practise when using Helapet products.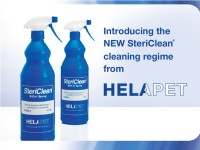 Our SteriClean® Rotational Cleaning regime focuses on the benefit of using SteriClean products to control microbial contamination in cleanroom environments.
---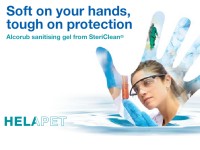 Our Alcorub® Hand Gel video demonstrates recommended guidelines on hand cleaning protocols.
---
Videos by our Suppliers
The disposal of Sharps waste is very important due to the dangerous nature of the contamination that someone could come into contact with, should they come across a badly disposed of Needle stick. We have a colour coded system that matches lids and labels to the type of waste our customers need to dispose of. This video gives you a quick run through of the colours and what they each mean.
---
A short video describing how to use our SHARPSGUARD® range of Sharps Containers. It is important to close the container correctly after each use, and especially once it is full. Completing the labels correctly is just as important - in order to safeguard how the waste is disposed of.
---
Needlestick and Sharps injuries account for 17% of injuries experienced by NHS staff. In this short video, our team demonstrates the simple steps to take when and if you sustain a needlestick or sharps injury.
---
Not found what you're looking for?
Then please contact us on freephone
0800 0328 428
or, email sales@helapet.co.uk
Latest News
Success re-visited at CPC 2013
For the second year running, Helapet were ple...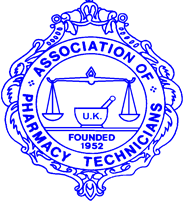 2013 APTUK Poster Competition
Helapet are pleased to continue our sponsorsh...
Christmas Hours and Deliveries
Please be advised that Helapet will be closed...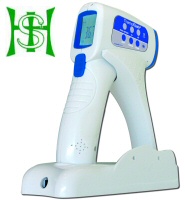 ThermoFlash® proves a hit in supporting Infection Control at FIS/HIS 2012
The Helapet team had an opportunity to prove ...
"Wear Pink to Work Day"
In support of the fight against Breast Cancer...
Helapet reward winners of APTUK Poster Competition
The winners of the APTUK Poster Competition h...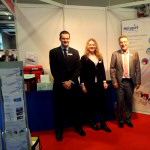 Bringing the Helapet BloodPorter® range to BBTS 2012
Attending the annual British Blood Transfusio...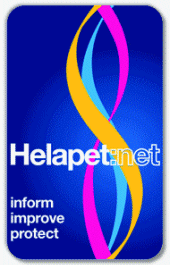 Helapet.net Study Day
Helapet are pleased to announce the date and ...
Helapet sponsor APT UK Poster Award 2012
Helapet are delighted to announce their conti...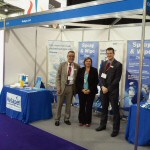 Enjoying great success at the 1st ever Clinical Pharmacy Congress 2012
The first Clinical Pharmacy Congress event wa...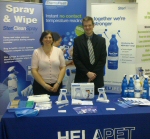 Helapet attends successful local IPS Conference
Helapet Limited recently attended the highly ...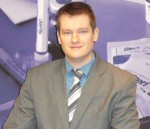 Appointment of Chris Steng, Marketing Manager, Helapet
Helapet are pleased to welcome Chris Steng to...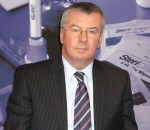 Appointment of John Blight, Managing Director, Helapet
Helapet are delighted to announce the appoint...
Instant No Contact Temperature Reading
Instant No Contact Temperature Reading

Hel...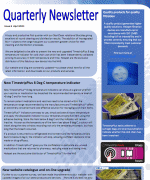 Helapet Quarterly Newsletter

April 2011 (PDF)
January 2011 (PDF)
O...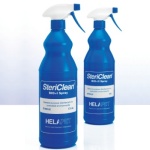 SteriClean Neutral Detergent for maximum cleaning
SteriClean® Neutral Detergent is now avai...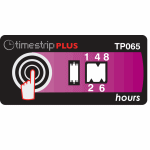 Cold Chain Transport System
Introducing TimestripPlus™ Helping you...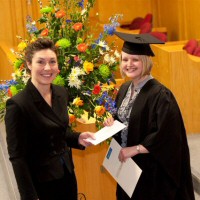 The Helapet Award for Independent Study 2010
In line with Helapet's continued commitment t...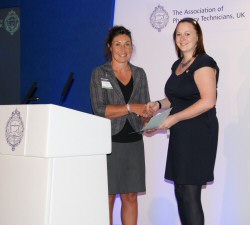 Winners of the Kathryn Miles Poster Competition 2010
In line with Helapet's continued commitment t...
Specially formulated to be soft on your hands and tough on protection; Alcorub - the new addition to the SteriClean family is here.
» Find out more . . .
SteriClean offers a complete range of alcohols, biocides and neutral detergents for cleaning and disinfecting cabinets and surfaces in controlled environments.
» Read more about our range . . .
Securely tracking medication from pharmacy to patient
The controlled drugs bag is ideal for labelling and transporting medication that is dispensed from pharmacy, making sure that it arrives with the correct patient in a fully traceable and controlled way.
» Read more. . .