Feb 2016 - It's a new dawn, it's a newsletter day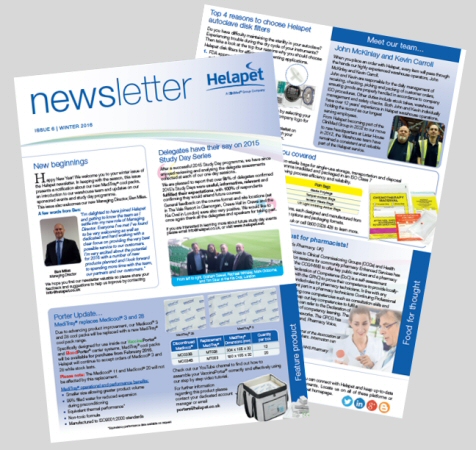 Hot off of the press... as we progress into 2016 and the healthy diets continue, we promise to pack you some tasty treats this year, starting with Issue 6 of our quarterly Newsletter.
This quarter tuck in to mouth-watering articles including delegate feedback from last year's study day programme, top 4 reasons to choose Helapet autoclave filters and learn about our new MediTray® cool packs used in Helapet VaccinePorter® and BloodPorter® carrier systems.
We hope you find our bitesize newsletter updates interesting and thank you for sparing your valuable time to read up on our most recent developments.
Click here to download Issue 6, or subscribe today to be part of our newsletter mailing list.
Feb 2016