Newsletters
12
Featured Blog
Jun 2019 - Helapet achieves ISO13485:2016 accreditation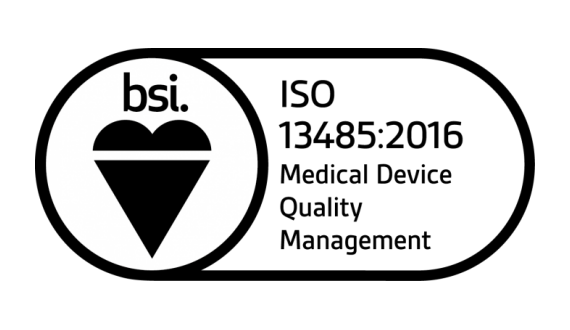 We are proud to announce that the Helapet team has achieved ISO 13485:2016 certification following a successful inspection conducted by the British Standards Institute (bsi). This is a culmination of our 2 year transformation effort and recognition of our ongoing commitment to the continuous improvement of our quality control systems and by extension the quality of our products and services.
In compliance with increasingly stringent quality regulations, ISO 13485:2016 accreditation ensures we meet the internationally agreed requirements for the medical devices industry.
"Achieving this certification is an important milestone for Helapet and continues to establish our company as a credible supplier to the cleanroom, pharmaceutical and healthcare markets. Our ongoing objective is to ensure our customers ultimately benefit from our improved outcomes and be assured that their product orders are manufactured, processed and delivered to the highest standard", Ben Miles (Managing Director).
About Us
Established in 1984, Helapet is one of the leading UK suppliers of medical and cleanroom consumables and inline disc filtration devices. Our safety consumables are designed to protect operators and equipment from the risk of contamination, supporting critical environment activities in aseptic production, pharmaceutical manufacture and scientific research.
Dedicated to our vision as the "partner of choice in creating a safe and clean environment", we are proud to be a trusted supplier to the National Health Service (NHS) and cleanroom technology organisations across the globe.
Featured Press Release
May 2019 - Helapet launches new product datasheet library
We are delighted to announce that we have fully revised all our product datasheets, giving them a brand new format and look.
Our new datasheets have been designed for each of our products and across all key product categories, presenting more detailed information in a colour-coded A4 document.
Information includes:
Features and Benefits
Technical Specifications
Materials
Dimensions
Packaging Specification
Conformances, Standards and Testing
Sterilisation
Shelf Life
Please take a look for yourself and click on the following datasheet examples: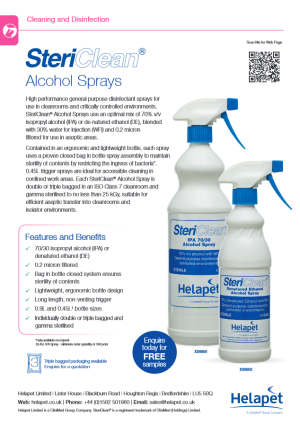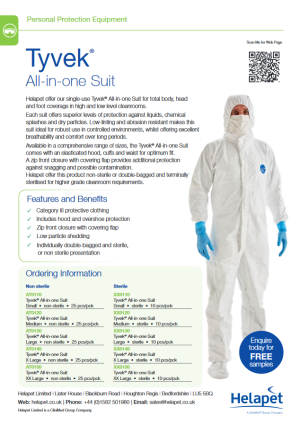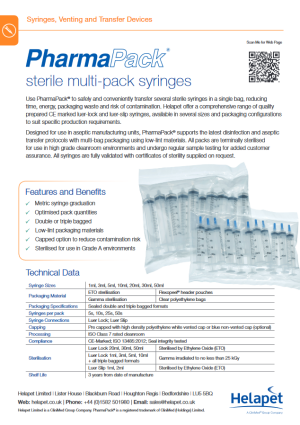 How to access our Product Datasheets
Accessing our product information has never been easier, with over 100 product datasheets now available on our website. Datasheets are located on their relevant product webpage. Simply go to "Downloads" and click on the link provided. When the datasheet opens, you will have options to download, print or share with colleagues.
Visit our new Datasheet Library
For quick and easy access we have created a dedicated search library which lists all our datasheets by product and product category. Users can refine their search by typing in a keyword, product code or by filtering the list by product or category. This will enable our clients to access key product information in a matter of seconds.
Click to try out our new Datasheet Library and let us know what you think.
Need further information? Simply give us a call on 01582 501980 or email us here.
Featured Blog
Apr 2019 - Stay informed at every stage of your parcel's journey

Helapet have teamed up with DPD Local to offer free email and text notifications for all our customers.
We understand that our customers need their products to arrive on time and at the right address. This is why our notifications include your delivery date, time and location with the option to track your parcel in real-time. And if you need to reschedule your delivery, you can make changes on the day of delivery or the night before!
Register today by nominating a contact and receive flexible delivery choice and a more convenient experience.
To become part of this service, please nominate a delivery contact from your hospital/ company and fill out our online form with your contact details.
Your nominated delivery contact will receive personalised text messages and/ or emails advising them of their Helapet delivery. Our advanced delivery notifications keep you informed from shipped notifications to your order being out for delivery.
This is a free, complimentary delivery notification service for Helapet customers. If you have any specific questions or would like further information on this service, please contact our friendly team on 01582 501980 or email sales@helapet.co.uk.
How can I sign up?
In order to receive notifications, you must nominate one contact and provide us with an email address and/or mobile number.
Fill out our online form here
Or email sales@helapet.co.uk with your delivery contact information:
Full Name | Organisation | Mobile Phone Number | Email Address
Featured Press Release
Mar 2019 - NEW Helapet expands exclusive Berner range with new FFP3 rated sterile and non-sterile facemasks
Take action against hazardous contamination with our new range of Berner FFP3 respiratory facemasks.
Helapet are pleased to announce two exciting new additions to our specialist Berner range of protective PPE consumables; introducing the new Berner FFP3 Sterile Respiratory Facemask and Berner FFP3 BLS Zero 31 Facemask.
Berner FFP3 Sterile Respiratory Facemask
High filtering capacity, tight-fitting, cleanroom ready.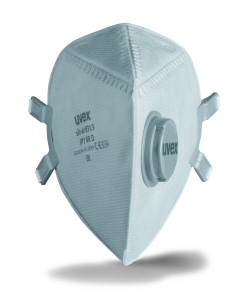 The folding Berner respiratory sterile facemask delivers approved FFP3 level protection against high concentrations of solid and liquid particles for controlled cleanroom applications.
Ideally suited for users who need effective contamination resistance in sterile working environments, reducing exposure to airborne particles by a factor of 30. An integrated exhalation valve provides minimal breathing resistance and improves wearer comfort by reducing the build-up of internal heat and moisture.
The cup-shape design with soft internal sealing lips provide a secure and comfortable fit. A four point adjustable headband and nose clip allows the user to easily wear the mask whilst allowing clear unimpeded vision. This facemask is entirely latex-free, minimising the risk of allergic reactions.
Supplied individually polybagged and pre-sterilised by Ethylene Oxide (ETO) makes the Berner FFP3 Sterile Respiratory Facemask ideal for practical transfer and use in aseptic working conditions.
Berner FFP3 BLS Zero 31 Facemask
Non-sterile, high filtering capacity, innovative Nanofiltration technology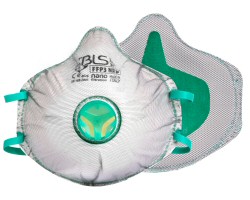 The Berner FFP3 rated BLS Zero 31 is an innovative facemask with in-built Nanofiltration technology to prevent the ingress of nanoparticles down to 0.001µm.
Specifically designed to protect users against nanoparticle contamination that can easily enter the body due to their small size, the Berner BLS Zero 31 facemask combines FFP3 rated performance with minimal breathing resistance comparable to an FFP1 respirator facemask. When fitted correctly, the BLS Zero 31 Facemask protects users by filtering at least 99.9% of airborne particles in accordance with EN 149:2001+A1:2009, whilst reducing heat and moisture build-up to improve comfort.
The outer shell fabric is supported by a micro mesh net that protects against dust accumulation and mechanical damage, maintaining performance and efficiency over prolonged periods of time. The internal layer of the facemask is made from soft, polymeric foam with polyester materials that grant a comfortable yet secure seal, absorbing sweat to keep the skin dry and reduce irritation.
The elasticated straps and adjustable nose clip provide an effective facial fit without impeding on the user's vision, making the mask compatible with different forms of eye protection including overspecs and goggles.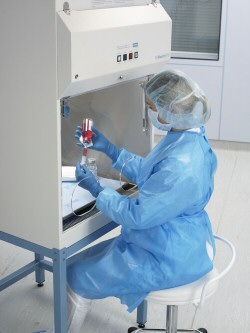 Berner represents top quality personal protection when working with hazardous chemical agents in sterile and non-sterile working environments. Safety, comfort and validated levels of protection are at the core of every Berner branded product.
Our range of safety consumables include permeation tested, cytotoxic-resistant apparel (including protective gowns, oversleeves and cleanroom gloves), specialist cytotoxic spill kits, absorbent workmats and chemosorb pads. All our Berner products are type-tested against a list of commonly used drugs and chemicals, with full data available on request.
View our full exclusive Berner range at helapet.co.uk/berner
---
For additional information on the Berner FFP3 Sterile Respiratory Facemask or the Berner FFP3 BLS Zero 31 Facemask, please email sales@helapet.co.uk or call (0)800 0328 428.
helapet.co.uk | Sign up to our mailing list for further product updates, or follow us on Twitter and LinkedIn
Featured Blog
Feb 2019 - Poster submissions for The Katherine Miles Poster Award are now open!


@APTUK1
The Association of Pharmacy Technicians UK (APTUK) are calling for poster abstract submissions for the 2019 Katherine Miles Poster Award, proudly sponsored by Helapet Ltd. APTUK provides continued support in the training and development of Pharmacy and Healthcare practitioners.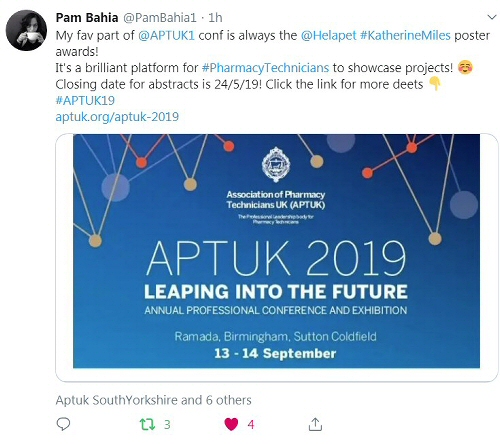 @PamBahia1
The Katherine Miles poster competition helps support creative thinking; using posters to illustrate latest research and generate new and valuable ideas. This award recognises the diverse practice of pharmacy technicians by sharing best practice, innovation, research, education and development. It is also a great platform for pharmacy technicians to showcase projects and achievements, as well as celebrating their innovative roles in contributing to excellent patient centred care.
The winner of the Katherine Miles poster will be announced at the APTUK conference, held on the 13th and 14th September at the Ramada Birmingham Sutton Coldfield. Helapet are looking forward to seeing this year's poster submissions and to present this incredible award again at the annual conference. We love supporting and celebrating the work of pharmacy technicians!
If you are a Pharmacy Technician and have a creative idea to share on best practice improvements in your department, please visit aptuk.org and enter this year's poster competition! The deadline for poster abstract submissions is Friday 24th May 2019.
Good luck from all the Helapet team!
Take a look at last year's winning posters
Winner presentations by Robert Collins, Senior Account Manager, Helapet.
Featured Press Release
Feb 2019 - NEW Sterile Single Use Goggles from Helapet
Quality disposable protection for your eyes and your cleanroom. Choose Helapet Sterile Single Use Goggles for optimum comfort and cleanliness in controlled working environments.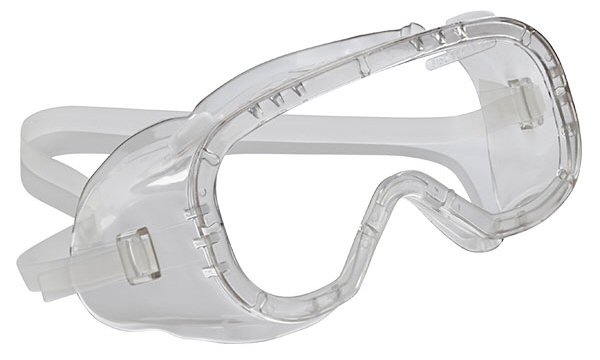 Helapet is proud to announce an exciting addition to our line of protective cleanroom apparel. Our new Sterile Single Use Goggles are Category 2 PPE certified and designed to provide secure eye protection, helping reduce the risk of eye splash contamination incidents.
Manufactured from lightweight, ultra-soft PVC our new single-use goggles offer superior comfort and durability. They are100% latex-free which ensures this product is safe to use where latex allergies are a concern.
Worn comfortably over prescription eyewear with ease, each pair have an optically correct toughened polycarbonate lens with anti-fog and anti-scratch coating to maintain clear all-round vision.
Designed to be low linting, the goggles feature an indirect ventilation system to maintain user comfort and reduce the risk of contamination entering controlled environments.
Presented individually packaged in non-particulate packaging and terminally pre-sterilised, Helapet's new Sterile Single Use Goggles maintain cleanroom cleanliness whilst saving time and energy required for manual sterilisation.
For additional information on the Sterile Single Use Goggles or to request free trial samples, please email sales@helapet.co.uk or call T (0)800 0328 428.
helapet.co.uk | Sign up to our mailing list for further product updates or follow us on Twitter and LinkedIn
Featured Press Release
Feb 2019 - New triple bagged option on our 7L Cyto Sterile Sharps Bin
You asked and we listened! Our 7L Cyto Sterile Sharps Bin now comes with triple bagged packaging offering reduced time, energy and costs in multi-stage aseptic transfer.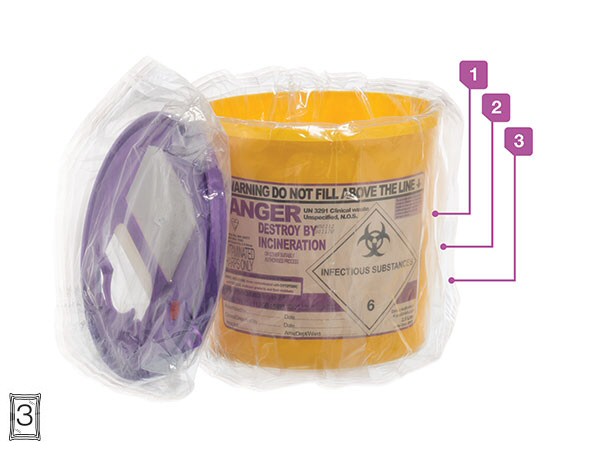 Product Code: XXTB0673C
In response to customer demand, Helapet are delighted to announce a new triple poly bagged presentation of our 7L Cyto Sterile Sharps Bin launched in 2018.
Triple bagged cleanroom consumables are ideal for stringent cleanroom transfer requirements, minimising the risk of cross contamination into high grade working environments such as isolators, laminar flow cabinets and other critically controlled environments.
Our cytotoxic range are supplied with purple lids and labelling ensuring that they are fully compliant with current best practice guidelines. The 7L size comes with a wider aperture for easy insertion of larger items, plus an integrated handle for easier handling and transportation.
Each container is cleaned and bagged in-house in our own ISO Class 7 cleanroom facility, ensuring our customers receive a quality finished product complemented with certificates of irradiation and full lot traceability.
Helapet Sterile Sharps Bins - facilitating safe disposal sharps in critically controlled environments
Helapet
Sterile Sharps Bins
are manufactured to the highest quality and comply with the latest waste guidance's set down by the Department of Health.oduct complemented with certificates of irradiation and full lot traceability.
All our sharps bins have an integrated tamper-resistant closure that irreversibly locks shut once the bin is full, ensuring all sharps waste is safely contained and ready for proper disposal once the container is full.oduct complemented with certificates of irradiation and full lot traceability.
Available in four popular sizes from 0.6 litre to 7 litre capacities, we offer two colour coded tops for proper disposal of contaminated sharps using general medications or hazardous cytotoxic drugs.oduct complemented with certificates of irradiation and full lot traceability.
For critical environment applications all Helapet Sterile Sharps Bins are individually double bagged as standard and sterilised by gamma radiation to no less than 25 kGy. Reducing time and the need for excessive spraying and wiping, each Sterile Sharps Bin is supplied cleanroom ready for immediate transfer and use in high grade environments, including laminar flow cabinets and isolators.oduct complemented with certificates of irradiation and full lot traceability.
For additional information and to request free trial samples of our Sterile Sharps Bins, please email sales@helapet.co.uk or call T (0)800 0328 428.
helapet.co.uk | Sign up to our mailing list for further product updates or follow us on Twitter and LinkedIn
Featured Press Release
Feb 2019 - NEW ChemoSorb Pad - cost-efficient management of cytotoxic spills
Introducing the new ChemoSorb Pad from our exclusive UK range of Berner brand protective products. An innovative way to safely manage hazardous spillages.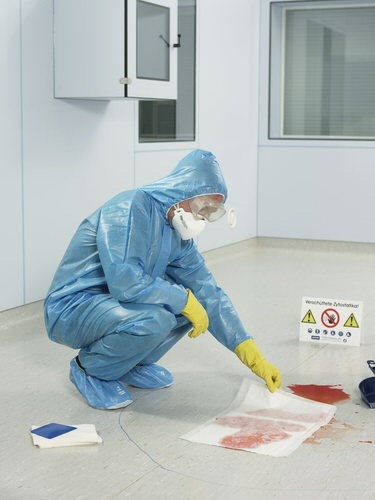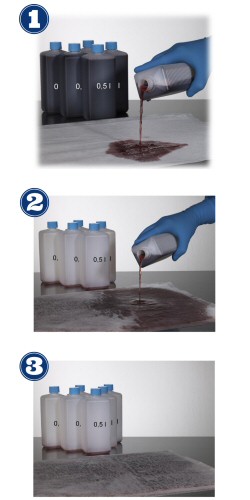 Helapet is proud to announce an exciting new addition to our Berner range of speciality cytotoxic-protective products: the Berner ChemoSorb Pad. Lightweight and highly absorbent, each single-use disposable pad can safely absorb and contain contaminated spills, leaks and drips converting the liquid into a gel-like substance that can facilitate safe and easy disposal.
In situations where the accidental spill of cytotoxics, hazardous chemicals, liquids and other wet substance can happen, Helapet's new ChemoSorb Pad can be gently placed over the spill, absorbing up to 3L of liquid per pad. When it has reached its full capacity, the locked-in substance is drip-proof and ready to be correctly disposed of in accordance with standard procedures.
The low-linting material is designed to minimise contamination risk when transported in the controlled working environments cleanrooms, plus being 100% latex-free prevents the risk of allergic reactions.
A highly versatile product, ChemoSorb pads are ideal for containing hazardous spills, as a base for storage or transport containers, or for leaked fluids in theatres and wards.
For additional information on the Berner ChemoSorb Pad please email sales@helapet.co.uk or call T (0)800 0328 428.
helapet.co.uk | Sign up to our mailing list for further product updates or follow us on Twitter and LinkedIn
Featured Blog
Apr 2017 - Easter Shutdown Notice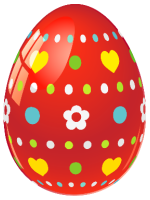 Spring has sprung and as we fall into this season we are looking ahead to confirm our order and delivery schedule for Easter 2017.
We would like to advise our customers that we will be closing this year at 5pm on Thursday 13th April, and will re-open normal business hours on Tuesday 17th April 2017.
For cracking guaranteed* delivery on Tuesday 17th April 2017:
| | | |
| --- | --- | --- |
| | Order by | For guaranteed* delivery by |
| UK Mainland & South of Scotland | 3pm on Thursday 13th April | Tuesday 17th April |
| Scotland Highlands & Islands | 3pm on Wednesday 12th April | Tuesday 17th April |
It is all so very egg-citing, it raises my hare's! For information and delivery times for countries outside of the UK, please email us at sales@helapet.co.uk.
Please note, dates are subject to couriers and availability of stock.
Featured Blog
Apr 2017 - Helapet launch new Website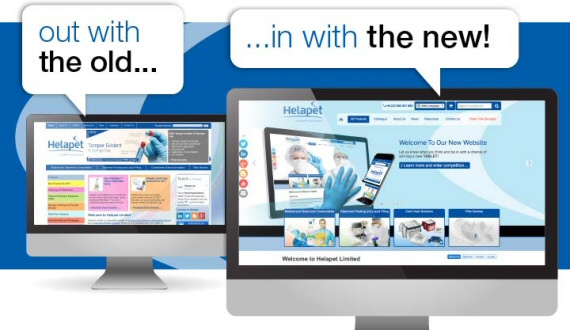 "Accessing Helapet products just got easier"
Taking a fresh view in the development of our website, we have kept the user firmly in mind with a decluttered and simplified design, supported by optimised navigation and easy-to-use menu selections. Fully compatible with today's browsers and mobile technologies, visitors can enjoy full and easy access using any mobile device, from any location. We have also included significantly more content with richer product information and details about our products, reflecting our dedication to quality service and customer support.
Featured Event
Feb 2017 - Helapet to exhibit at the Clinical Pharmacy Congress 2017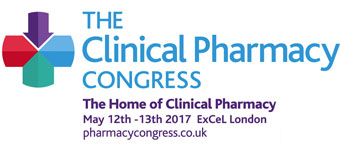 The Clinical Pharmacy Congress is the UK's largest gathering of clinical pharmacy professionals and Helapet are excited to be an important part of it once again.
Taking place on 12th and 13th May, be sure to register today and visit Helapet on stand H20 to learn more about our products and services.
We look forward to seeing you there!
Featured Blog
Jan 2017 - 2017 Product Catalogue - Available now!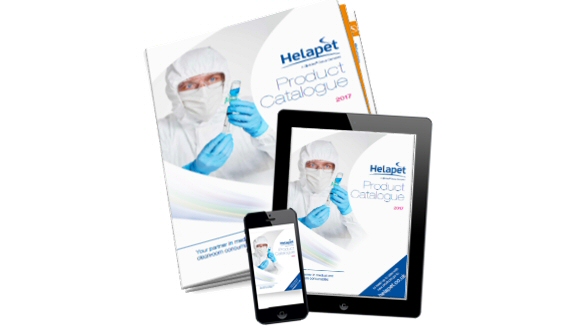 Our latest publication of the Helapet Product Catalogue has arrived!
Packed full with an extensive portfolio of quality medical and cleanroom consumables, tested and validated for critical environment activities.
Over 250 quality consumables
Colour coded categories
Sterile and non-sterile product ranges
Latest product releases
Providing you with the best solution for your application requirements, all compiled into an easy-to-read 44 page essential product guide.
For more information about our products or to request free samples email sales@helapet.co.uk or contact 0800 0328 428 now!