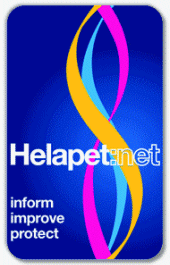 Welcome to Helapet.net
In line with Helapet's continued commitment to education and the development of its staff and customers, the Helapet.net resource centre has been set up as a resource tool for aseptic pharmacy manufacturing.
Helapet.net Study Days
A highly regarded series of informative day long sessions, the Helapet.net education initiative supports the training and development of both our staff and customers.
An enjoyable experience at a quality venue, Helapet mix lectures with practical exercises and networking opportunities. Using expert speakers from within the industry, Helapet consistently focus on the key topics affecting clinical pharmacy manufacturing and welcome professionals wishing to share their own experience, knowledge and best practice.
Helapet.net Study Day Programme
We are currently not hosting a Study Day Series
Sign up to our mailing list for any future updates: info@helapet.co.uk
Previous participants said of the study days:
"Very useful and informative"
"Well laid out with good variety"
"Better than expected"
"Informal, relaxed, yet well structured"
"Good balance of practical work and lectures"
"recommended to me by a pharmacist who came last year"
"good short lectures makes it easier to concentrate. Also the mixture of demos, practical and lectures is a good mix..."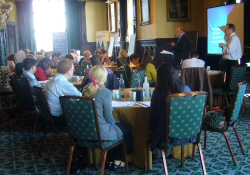 A Helapet.net study day in action
Resources
2015 Series - Handling Potent Drugs and Process Improvement
Study Day Agenda
Study Day Presentations
The linked presentations are the property of the respective authors and materials can only be reused with their express permission.