Helapet Launch new Veterinary Supplies Catalogue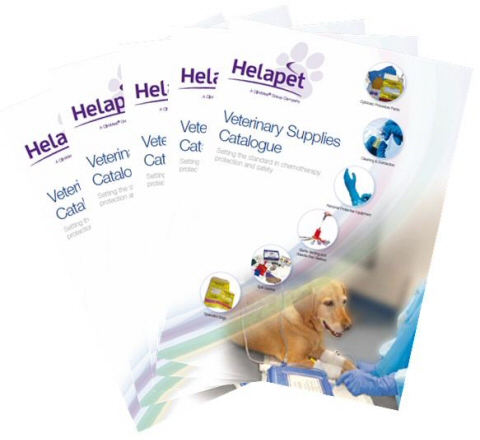 Supporting Vet professionals in choosing the correct type of protective equipment when handling cytotoxic solutions, Helapet are delighted to launch our new dedicated Veterinary Supplies Catalogue.
Recognising the protective needs of Vet professionals who are increasingly required to handle potent drugs for chemotherapy treatments, our Veterinary Supplies Catalogue offers a handy guide for locating suitable protective consumables which can reduce the risk of exposure from spills, splashes and aerosol's.
Available in hard-copy and online, each product section is colour coded to match the relevant categories on our website. A handy guide on the common routes of cytotoxic exposure is also provided.
With over 30 years' experience, Helapet are dedicated in supplying safety consumables, in response to the growing use of chemotherapy and associated risks of exposure in the workplace.
Click here to download a copy
or request your FREE catalogue now by emailing
info@helapet.co.uk
Feb 2015