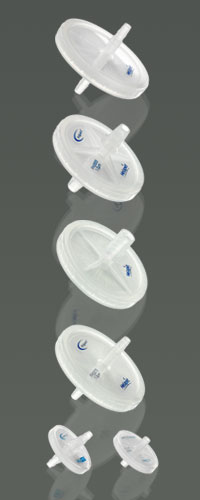 Custom Inline Disc Filters
Customised design and manufacture
Personalised branding and print
Free sample production
Low production volumes at competitive prices
Expert consultancy service
Complimentary testing
Full lot traceability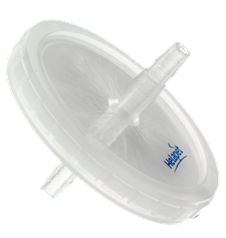 Helapet offer unrivalled quality in the design and manufacture of our inline disc filters, both as off-the-shelf products or custom made specials. We supply filters for OEM and end-user applications in a wide range of markets including pharmaceutical, environmental monitoring, print, food and drink and electronics. Helapet strive to introduce added value to our filtration products, using consultancy based manufacturing and comprehensive testing to meet customer expectations.
Our Vari-Disk® Service allows clients to select from a wide range of filter media, inlet / outlet connectors and housing sizes to best suit individual filtration requirements. Compliant to ISO 13485, our disc filters are in-house manufactured using the latest injection moulding and ultrasonic welding technology to deliver a top quality product. All Helapet filters are tested before despatch and supplied with full lot traceability and certification.

Why not design your own inline disc filter and send us your specifications?
Simply view our list of bespoke filter components below and fill in the enquiry form. Send us as much information as you can, or call our dedicated Account Manager to discuss your needs in more detail.

---
Vari-Disk® - Design Your Filter
1 - Select Housing Size
Helapet offer our inline disc filters in the following diameters as standard:


All of our housings are manufactured in an ISO Class 8 cleanroom environment using FDA approved virgin Borealis polypropylene (USP Class 6), the first choice for chemical compatibility and durability.


Select your preferred disc size and add your choice to the enquiry form.
2 - Select Inlet / Outlet Connectors
Stepped hose barb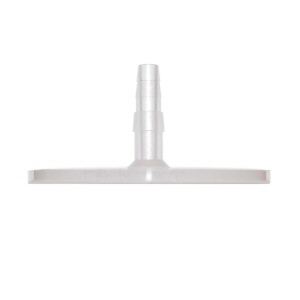 3/16"-1/4"
(50mm filter only)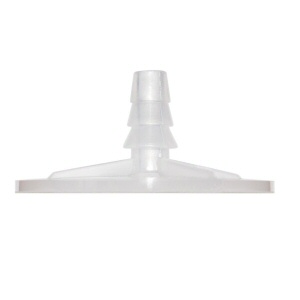 1/4"-3/8"
(50mm filter only)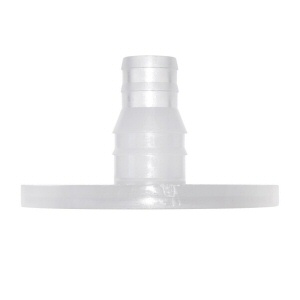 3/8"-1/2"
(50mm filter, outlet only)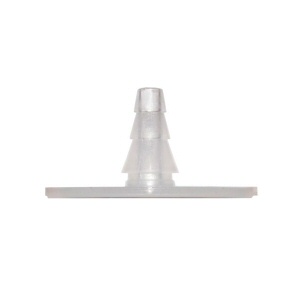 3/16"
(25mm filter only)
Luer type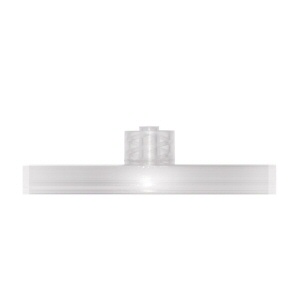 Male Luer Lock
(25 & 50mm filter)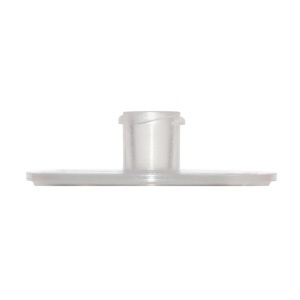 Female Luer Lock
(25 & 50mm filter)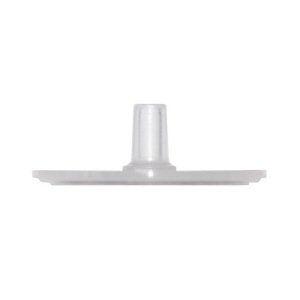 Male Luer Slip
(24 & 25mm filter)
Other types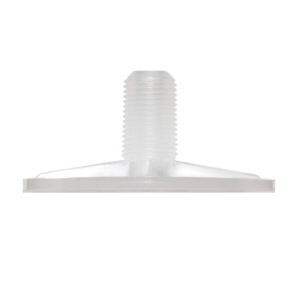 1/8" National Pipe Thread (NPT)
(50mm filter only)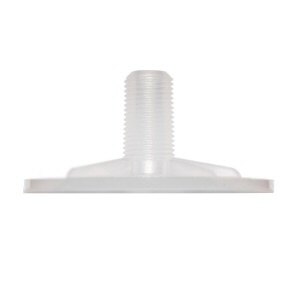 1/8" British Standard Pipe Thread (BSP)
(50mm filter only)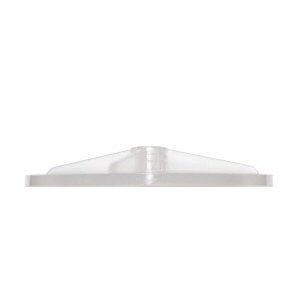 Cut Flush
(50mm filter only)


Select your preferred inlet / outlet connectors and add your choice to the enquiry form.
3 - Select Filter Media
We have access to a wide range of media in a variety of pore sizes, ensuring we can offer you the correct filter for your requirements. Whether you need to remove particulates from liquids or gases, sterilise solutions or protect instrumentation Helapet are equipped to supply the correct solution.
Depth media

Depth media can provide an optimal capacity whilst providing high flow rates, making this ideal for gas applications.
Woven screen

Multiple options available, each designed for an absolute level of filtration from 1μm to 100μm.
Micro-porous membrane

Membranes are chosen for their strength, broad range of chemical and thermal stability, supporting critical applications where flow rates matter
Our media are provided for a wide range of different applications, including:
Media Name
Media Type
Description
Typical Applications*
Polyetrafluoroethylene (PTFE)
Micro-porous membrane
Hydrophobic micro-porous media to resist moisture in air, protecting instruments against contamination
Gas analysis
Vacuum pumps
Micro-breweries
Polyethersulphone (PES)
Micro-porous membrane
Low-protein binding hydrophilic media, recommended for filtering cell culture media whilst allowing faster flow rates
Biopharmaceutical engineering
Sterile vents
Liquid filling and packaging
Activated carbon
Depth media
An activated media providing high performance properties to control odour
Smoke removal
Exhaust fumes
High efficiency particulate air/arrestance (HEPA)
Depth media
Ideal for gas filtration where high flow rates are required. Laminated to prevent shedding. Providing 99.97% retention of >0.3µm particles
Gas control equipment
Incubators
Autoclaves
Fire testing
Nylon
Hydrophilic media with high tensile strength, the chemical compatibility/resistance makes it ideal for filtration of high purity chemicals
Life science applications
Filtration of proteins and macromolecules
Woven polyester (WPE)
Woven screen
Ideal for large particle removal, providing filtration for ink in large printers
Industrial ink jet printers
Coding and marking
Stainless steel
Woven screen
Ideal for large particle removal, providing filtration for ink in large printers
Industrial ink jet printers
Coding and marking
* If your application is not mentioned in the list above then please contact your dedicated account manager who will be able to assist you further.


Select your preferred filter media and add your choice to the enquiry form.
4 - Tampo Print and Branding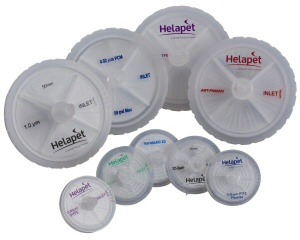 As part of our OEM service we can print your branding, company logo, instructions or part numbers directly onto your filter design. Our specialist Tampo printing technology can raise brand awareness and customer loyalty by promoting your brand on each part. Filter printing can be carried out on both the inlet and outlet sides, providing a modern design and contemporary look to any application.
Print colours available include:
Black

Blue (

Dark Navy

and

Light Blue

)

Aqua

Red

Green

Purple


If you have a logo, image or information you would like printed, please add your requirements to the enquiry form.
---
Instrumentation Filters


If your filter application is not mentioned then please send us your specific requirements using the online enquiry form or contact our dedicated Account Manager.
---
Inline Disc Filters Brochure
---
Filter Gallery
Size: 25mm
Inlet: 1/4" Hose Barb
Outlet: 1/4" Hose Barb
Size: 50mm
Inlet: 1/4" Stepped Barb
Outlet: 1/4" Stepped Barb
Size: 50mm
Inlet: 1/8" British Standard Pipe Thread (BSPT)
Outlet: Cut Flush
Size: 50mm
Inlet: 1/8" National Pipe Thread (NPT)
Outlet: 6mm JACO Connector
Size: 24mm
Inlet: Male Luer Slip
Outlet: Male Luer Slip
Size: 50mm
Inlet: 1/4" Hose Barb
Outlet: 1/4" Hose Barb