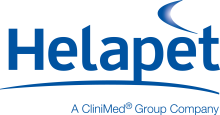 OEM inline disc filters designed to suit your needs...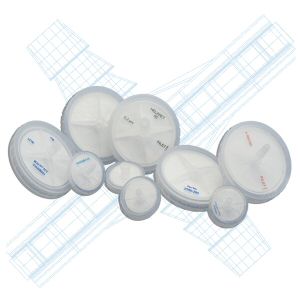 When you require something special, Helapet offers unrivalled flexibility in developing and manufacturing inline filter devices, specialising in custom-made designs. For over 35 years we have supplied filters for a range of vital applications across a wide variety of industries.
Designed for precise micron level filtration and clarification of particulates in air and liquids, each filter is produced in close consultation with our clients to ensure you receive the perfect filter first time.
Our selection of housing sizes, media options and connector types allow our clients to create the best filtration solution that can be used efficiently within or alongside several types of instrumentation, devices and equipment.
What we offer:
A selection of disc housing diameters to suit sample flowrate and filtration requirements
Wide media choice with pore sizes ranging from 0.1 to 100 micron. We can even use clients' own media
Up to 10 inlet/outlet connector choices including hose barb, luer lock and pipe thread
Tampo single colour printing of logos, instructions or part numbers on both inlet and outlet sides of the filter in a range of colour options
Free manufactured samples to test your prototype before final approval
On-site cleanroom packing and testing. We also offer sterilisation services to optimise compliance
Our approach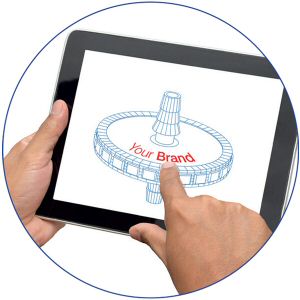 If your company is developing a product or uses a product that requires an inline filter, then we are happy to talk to you regarding your design needs and requirements. Underpinned by our company Vision, Mission and Values and our commitment to quality products and service, we provide professional advice working closely with you across all design stages to produce the ideal disc filter.
We can consult on all aspects of the filter construction and use our inhouse design and cleanroom production suites to construct suitable prototype samples to test and validate before final approval. Our experienced staff are always available to respond quickly to enquiries throughout the design process, helping our clients to select the right filter configuration to meet specific filtration requirements.
Benefits of using our VariDisk® service include:
Unique filtration solutions that reflect your specific needs and objectives
Quick turnaround of trial samples and production
Assured compatibility using prototyping and sampling to validate your filter design
Quality manufacturing using handpicked materials combined with ISO rated cleanroom production and expert staff
Cost savings with commitment discounts, flexible ordering options subject to minimum order volumes
What our customers say:
We chose Helapet filters as they offered the product, price and quantity we required, with the added bonus that the filters we have are branded with our details. In a competitive market this gives us an important edge.
Dental Equipment Manufacturer, UK
We changed our filter supplier to Helapet 2 years ago. In this time we have been impressed by the quality of the filters provided. Deliveries and lead times have been very good. An additional benefit has been the level of support on a technical basis, advising of the materials to be used and the professionalism of the sales and engineering staff.
Instrumentation Manufacturer, UK
We found Helapet very easy to work with. The understanding of our requirements and their technical knowledge have ensured we got the right product to suit our needs.
Medical Equipment Manufacturer, UK
To help us find the right combination of features and the best pricing for your application, please use our online design tool to design your own filter or speak to our experts today to learn more on +44(0)1582 501980 or email sales@helapet.co.uk