Helapet introduce new, improved 20mm Vented Vial Adapter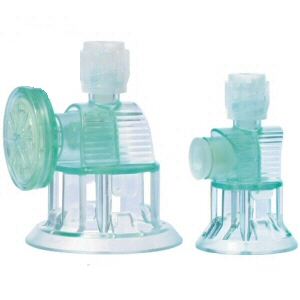 Helapet are pleased to introduce a replacement 20mm Vented Vial Adapter to our extensive range of syringe venting products.
The new enhanced design introduces a larger integrated vent filter, providing increased flow rates and reliable performance when drawing-up cytotoxic drugs and other hazardous medical solutions.
#IV0020L - 100 pcs/pck. Individually blister packed. Gamma sterilised
Vial venting is a critical part of the transfer process between vial to syringe when handling substances that could otherwise contaminate the user via spray droplets or harmful aerosols.
Helapet Vented Vial Adapters provide stable, needle-free access to standard drug vials for safe and precise drug reconstitution, whilst preventing exposure to cytotoxic contamination.
Whilst retaining its low profile design to minimise hold-up volume, the new larger air filter allows rapid and efficient equalisation of sterile air in the vial for effortless withdrawal and greatly improved flow rates.
Order your free samples of our new Vented Vial Adapter online, or contact us direct on (0)800 0328 428
Mar 2016