NEW Sterile Single Use Goggles from Helapet
Quality disposable protection for your eyes and your cleanroom. Choose Helapet Sterile Single Use Goggles for optimum comfort and cleanliness in controlled working environments.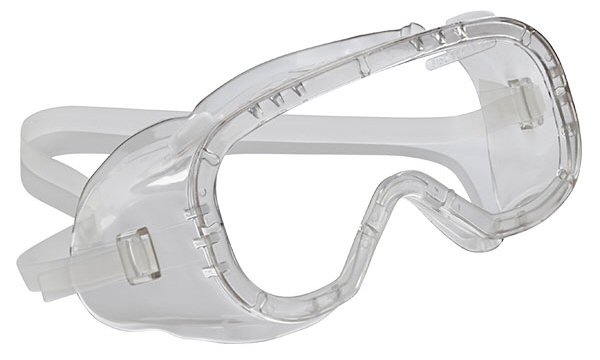 Helapet is proud to announce an exciting addition to our line of protective cleanroom apparel. Our new Sterile Single Use Goggles are Category 2 PPE certified and designed to provide secure eye protection, helping reduce the risk of eye splash contamination incidents.
Manufactured from lightweight, ultra-soft PVC our new single-use goggles offer superior comfort and durability. They are100% latex-free which ensures this product is safe to use where latex allergies are a concern.
Worn comfortably over prescription eyewear with ease, each pair have an optically correct toughened polycarbonate lens with anti-fog and anti-scratch coating to maintain clear all-round vision.
Designed to be low linting, the goggles feature an indirect ventilation system to maintain user comfort and reduce the risk of contamination entering controlled environments.
Presented individually packaged in non-particulate packaging and terminally pre-sterilised, Helapet's new Sterile Single Use Goggles maintain cleanroom cleanliness whilst saving time and energy required for manual sterilisation.
For additional information on the Sterile Single Use Goggles or to request free trial samples, please email sales@helapet.co.uk or call T (0)800 0328 428.
helapet.co.uk | Sign up to our mailing list for further product updates or follow us on Twitter and LinkedIn
---
About Us / Helapet are a reputable manufacturer and distributor of high quality medical and cleanroom consumables, serving several core markets including pharmacy aseptic production, pharmaceutical manufacturing, laboratory and veterinary environments for over 30 years.
Established in 1984, Helapet delivers a diverse and innovative range of sterile and non-sterile products, supporting critical environment activities across all areas of aseptic manufacturing and healthcare provision.
We have four main areas of business:
Medical and Cleanroom Consumables
Contract Cleanroom Packaging and Liquid Filling
Cold Chain Solutions
Inline Disc Filters
All these areas are supported by our market leading customer service, providing exceptional one-to-one consultancy, advice and technical support.
Click here to view our Vision, Mission and Values statement.
Since 2002 Helapet has been a member of the respected CliniMed® (Holdings) Group.
Comprising of eight specialist companies, the CliniMed® Group are dedicated to supporting patient care through the supply of vital products into the healthcare industry.
Feb 2019