NEW Type 2R Surgical Facemask from Helapet
Introducing the Helapet Type 2R Surgical Facemask for enhanced nose and mouth fluid protection against infected droplets and bacteria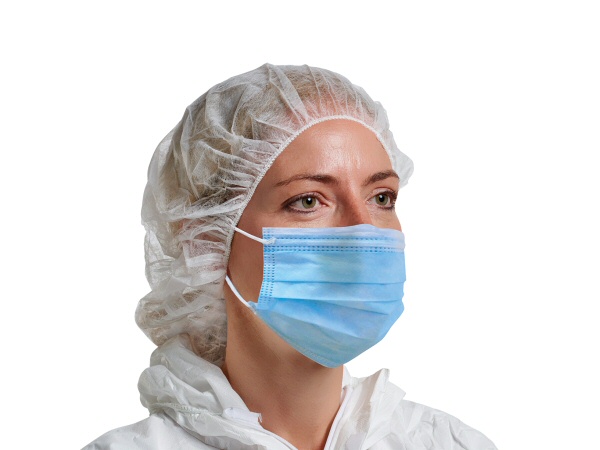 Helapet is excited to announce a new addition to our range of facial protective apparel. Our new Surgical Facemask is a Type 2 R facemask, designed to provide comprehensive nose and mouth protection during surgical and general medical procedures.
The facemask's liquid resistance provides a vital barrier against contaminated body fluid splashes from the patient and the risk of contamination from infected moisture droplets. The facemask boasts a high bacterial filter performance of more than 99% granting enhanced protection and exceeding EN14683 Type IIR standards.
Our Type 2R Surgical Facemasks are 100% latex-free, reducing the risk of reaction for those with latex allergies and furthermore is lint-free to reduce the risk of particulate contamination.in controlled environments.
Manufactured from lightweight polypropylene with a Meltex filter layer, our new single-use mask is comfortable and breathable, ideal for long work periods. An adjustable nose bridge provides a secure fit and elasticated ear loops allows for easy donning and removal.
For additional information on the Helapet Type 2R Surgical Facemask, to request a trial sample or to receive a technical data sheet, please email sales@helapet.co.uk or call (0)800 0328 428.
---
About Us / Helapet are a reputable manufacturer and distributor of high quality medical and cleanroom consumables, serving several core markets including pharmacy aseptic production, pharmaceutical manufacturing, laboratory and veterinary environments for over 30 years.
Established in 1984, Helapet delivers a diverse and innovative range of sterile and non-sterile products, supporting critical environment activities across all areas of aseptic manufacturing and healthcare provision.
We have four main areas of business:
Medical and Cleanroom Consumables
Contract Cleanroom Packaging and Liquid Filling
Cold Chain Solutions
Inline Disc Filters
All these areas are supported by our market leading customer service, providing exceptional one-to-one consultancy, advice and technical support.
Click here to view our Vision, Mission and Values statement.
Since 2002 Helapet has been a member of the respected CliniMed® (Holdings) Group.
Comprising of eight specialist companies, the CliniMed® Group are dedicated to supporting patient care through the supply of vital products into the healthcare industry.
Jun 2020