Helapet bid farewell to Michael Shaw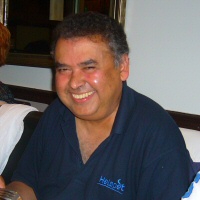 Helapets longest serving member of staff, Michael Shaw (Quality Inspector) has hung up his high-visibility jacket and inspection stamp and is sadly retiring end of March.
Michael has been with Helapet for over fourteen years and has been an integral part of the company's growth; from becoming part of the CliniMed Group in 2002 to our successful move to Lister House in 2012.
A few words from Michael...
"
It has been great working with all of the Helapet team. It is with some sadness that I leave, but personal circumstances have forced me into taking early retirement. I wish everyone at Helapet a happy and prosperous future
"
Michaels last official day with Helapet will be on Tuesday 31st March 2015. The Helapet team would like to wish him a very long and happy retirement. He will be truly missed!
Mar 2015