Triple Bagged Packaging now available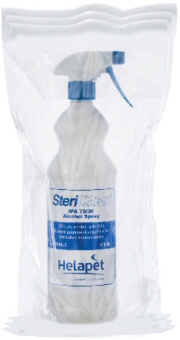 Material cleanroom transfer is an essential element of modern contamination control and now Helapet are pleased to offer our double bagged sterile consumables in triple bagged format for 3 stage transfer processing.
Supporting the need to eliminate harmful contaminants reaching grade A working environments, Pharmacy Technicians can conveniently remove one layer of protective packaging for each stage of the transfer process.
Triple bagged consumable sprays include:

Sterile trigger sprays and wipes

PharmaPack
®
multi-pack syringes

Sterile sharps bins
Just remember, the best things come in threes!
To request a quotation for triple bagged consumables, email us at
sales@helapet.co.uk
or call us on
0800 0328 428
.
Jul 2016