Berner Cytotoxic Gown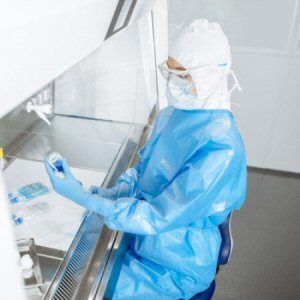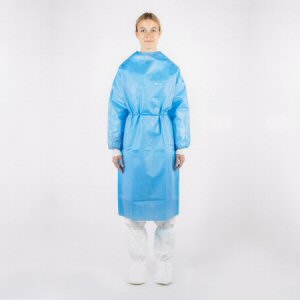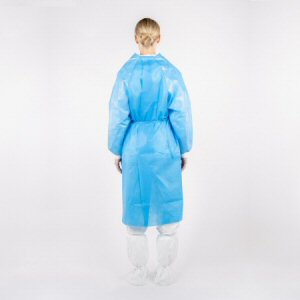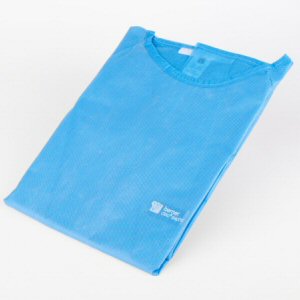 Description
Helapet offer the Berner Cytotoxic Protective Gown, designed to be used whilst working with cytostatic and cytotoxic agents within a common pharmacy cleanroom or laboratory operation. Helapet also recommend using this gown whilst administering cytostatic or cytotoxic drugs to the patient where required.
A polymer liquid proof coating grants full frontal and arm permeation resistance to a range of commonly used hazardous chemicals and medical substances. The extra-long length, high neckline and totally closed front provides assured protection whilst providing a superior level of wearer comfort and freedom of movement. The handy Velcro® fastener at the neck and double sewn wrapping bands allow for a simple and secure fit over standard coveralls.
Each gown is individually cleanroom packaged and supplied sterile for optimal transfer and use in cleanroom environments.
Ordering Information
| Part Code | Product Name | Size | Sterility | Sales Unit |
| --- | --- | --- | --- | --- |
| AB2010 | Berner Cytotoxic Gown | Small | sterile | 10 pcs/pck |
| AB2020 | Berner Cytotoxic Gown | Medium | sterile | 10 pcs/pck |
| AB2030 | Berner Cytotoxic Gown | Large | sterile | 10 pcs/pck |
| AB2040 | Berner Cytotoxic Gown | X Large | sterile | 10 pcs/pck |
Features and Benefits
Polymer coated protection against cytotoxic agents*
Lint-free material
Velcro® fastening at the neck
Double sewn wrapping bands
Sterile
*full permeation data available on request
Downloads