Vial2Bag® Needle-less IV Transfer System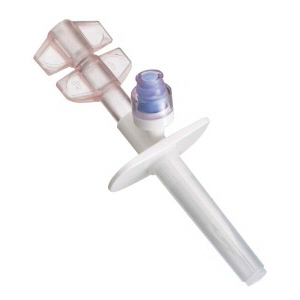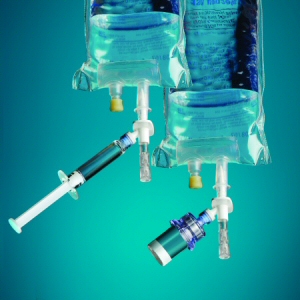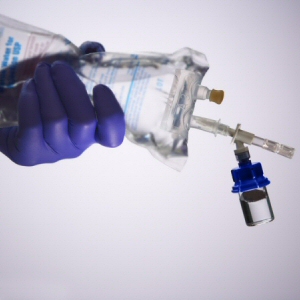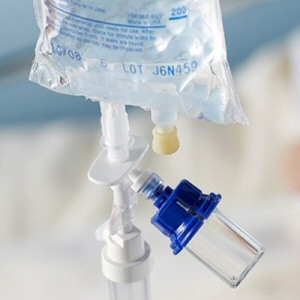 Description
Designed for safe reconstitution and transfer of medical solutions between a vial, syringe and any standard IV bag, the Vial2Bag® Needleless Transfer System is ideal for admixture activities in cleanroom and clinical working environments.
Able to universally secure into an IV port using a safe plastic spike, the Vial2Bag® can facilitate transfer of multiple doses directly from a luer lock syringe.
An integrated Halkey Roberts® drip free valve provides a safe, closed connection that only opens when in contact with a luer-lock syringe. The swabable surface supports asepsis and reduces the risk of drip contamination. Helapet recommend using Easycap® for tamper-evident closure of the valve after use.
For direct vial reconstitution and transfer, the Helapet Male Luer-Lock (MLL) Vial Adapter* can be simply attached and diluents safely transferred from the IV bag into the vial. Once the reconstitution process has been completed the drug can be easily transferred back from the vial into the IV bag.
Vial2Bag® is individually sterile packaged allowing for smooth aseptic transfer into cleanroom environments.
Specification
| Part Code | Product Name | Size | Sterility | Sales Unit |
| --- | --- | --- | --- | --- |
| IV70101 | Vial2Bag® Needle-less IV Transfer System | std | sterile | 100 pcs/pck |
Downloads
Features and Benefits
Safe, needle-free reconstitution and IV transfer
Secure connection and transfer from a vial or syringe
Swabable, drip-free connection
Compatible with 20mm Male Luer Lock (MLL) Vial Adapter*
Compatible with Easycap® for tamper-proof closure
Sterile
CE marked
Video