NeedleSafe II™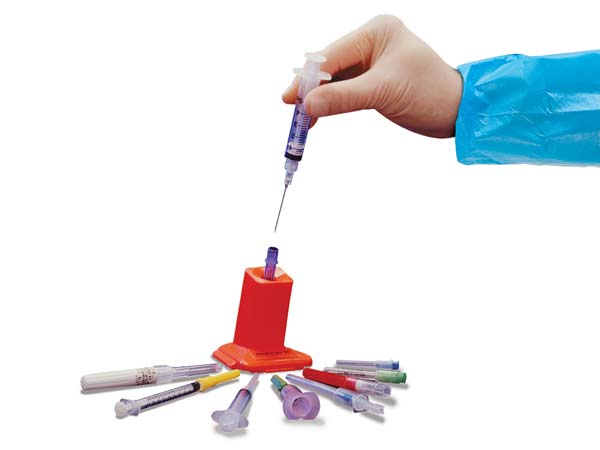 Description
A versatile and innovative solution in the drive to reduce needle-stick injuries, the NeedleSafe II™ allows the safe single-handed uncapping and re-sheathing of needles in clinical and cleanroom working environments.
Using a universal gripper core, NeedleSafe II™ eliminates the need to use exposed hands which could potentially become vulnerable to sharps injury. An easy-to-use and durable device, the base can be detached and mounted horizontally or vertically using durable double-sided adhesive tape.
NeedleSafe II™ can be autoclaved or alcohol disinfected for use in controlled environments and the assembly can be separated from the base for repeated cleaning when necessary.
Ordering Information
| Part Code | Product Name | Size | Sterility | Sales Unit |
| --- | --- | --- | --- | --- |
| NS2000 | NeedleSafe II™ | std | non-sterile | 4 pcs/pck |
Features and Benefits
Eliminates exposure of hands near needles
Easy-to-use and durable
Universal fit to needle caps and IV catheter caps
Can be autoclaved and alcohol disinfected
Can be mounted horizontally or vertically
Downloads
Video