Female Luer Lock Connector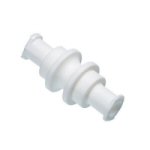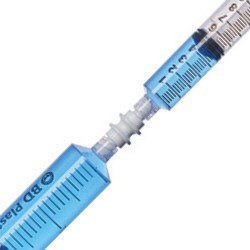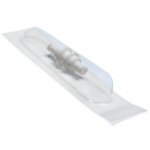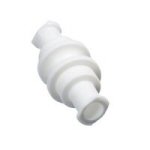 Description
The Female Luer Lock Connector can be securely applied to the end of luer lock syringes, facilitating rapid, contaminant-free transfer of fluids in a sterile working environment. Also compatible with tube sets and IV bag ports.
Manufactured from white polypropylene material, the Female Luer Lock Connector is latex-free and non-pyrogenic. An ergonomic, rounded shape provides safe and easy handling with double-ended luer lock connections to prevent the risk of leaking and possible contamination.
Presented sterile and individually blister packed supports disinfection into aseptic environments and non-touch application to a syringe.
Downloads
Specification
Dimension
Device
300mm (L) x 12mm ∅
Pathway
300mm (L) x 3.95mm ∅
Colour
White
Material
Polypropylene
Sterilisation
Ethylene Oxide (ETO)
Packaging
Individual peel-away blister
Technical Data
Part Code
Product Name
Size
Sterility
Sales Unit
IV5713
Female Luer Lock Connector
30mm
sterile
100 pcs/pck
Features and Benefits
Secure double-ended female luer lock connections
Robust polypropylene material
Rapid, contaminant-free transfer
Non-toxic and non-pyrogenic
Easy to handle
Sterile
CE-marked