Blood Temp 6 Temperature Breach Indicator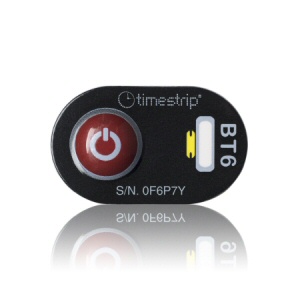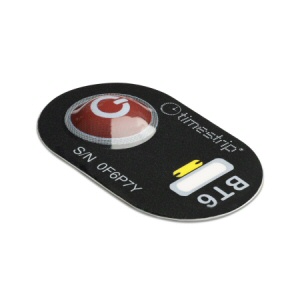 Description
The Blood Temp 6 is a temperature breach indicator that can be used by Blood Banks and Transfusion Services to maintain quality control in the storage and transportation of red blood cells.
Supporting critical decision making for the re-issue of blood bags that have been removed from controlled storage, Blood Temp 6 provides improved management of blood bags within the cold chain. With simple activation and application onto a blood bag, the Blood Temp 6 will immediately begin to sense the core blood temperature. Any breach above 6°C will be indicated on the window, irreversibly changing colour from white to blue.
Blood Temp 6 provides accurate and auditable proof that blood has been stored, transported and re-issued according to regulatory requirements which otherwise could result in blood bags being needlessly discarded.
Ordering Information
| Part Code | Product Name | Size | Sterility | Sales Unit |
| --- | --- | --- | --- | --- |
| TB006 | Timestrip® Blood Temp 6°C | 19mm x 32mm | non-sterile | 100 pcs/pck |
Features and Benefits
Ambient storage, no pre-conditioning
'On', yellow window shows immediate activation after blister push
Irreversible indication of temperature breach
Allows for full QA auditing and unit traceability
Splash resistant
Individual serial number and lot traceability
Downloads