Coloured Pharmacy Prep Trays

Sterile and non-sterile
Coloured Pharmacy Prep Trays Range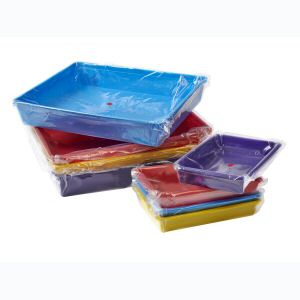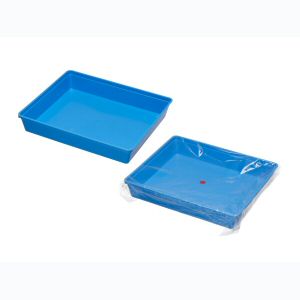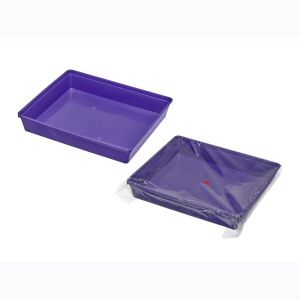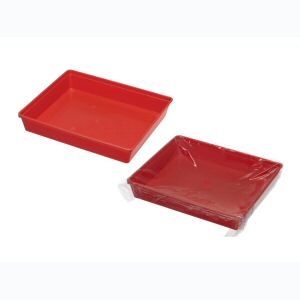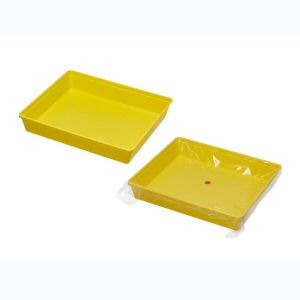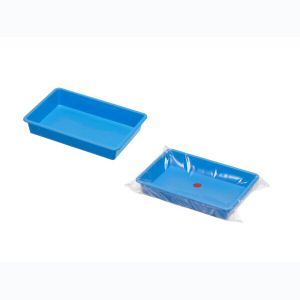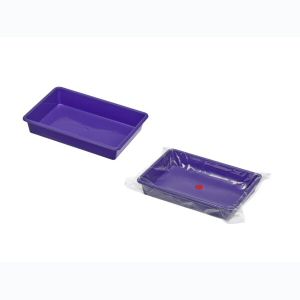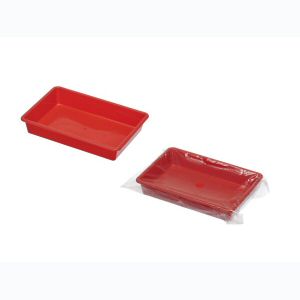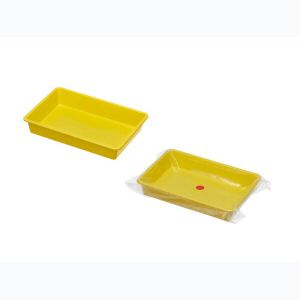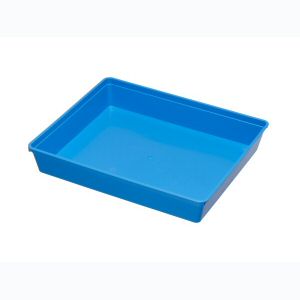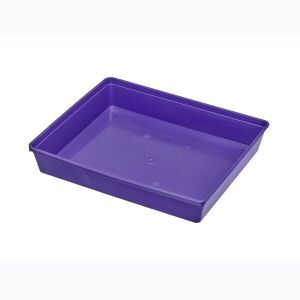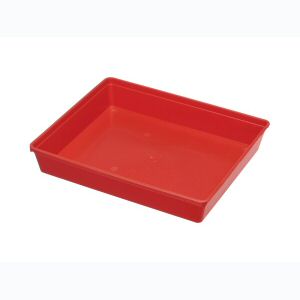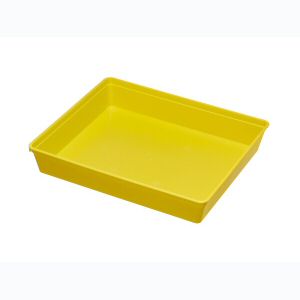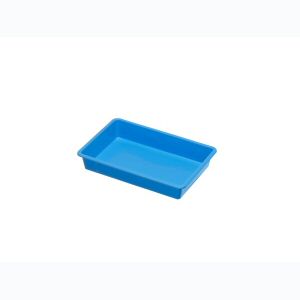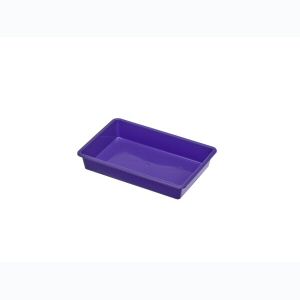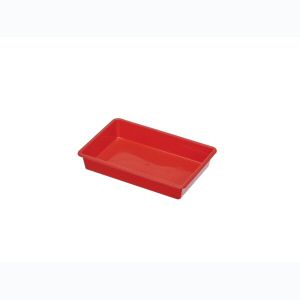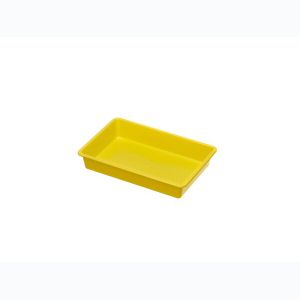 Description
Helapet offer our range of single-use polypropylene prep trays available in four common colours, red, blue, yellow and purple for colour-coding applications*.
Available sterile or non sterile in two convenient sizes, our trays are designed to support safe handling and transfer of consumables, instruments, medical devices and medications within cleanroom and isolator environments.
*These products are available triple bagged on request. Enquire today for a quotation.
Ordering Information
Tray Size: Large
295 x 245 x 55mm
Blue
Red
Yellow
Purple
Product Code
Unit Of Sales
Product Code
Unit Of Sales
Product Code
Unit Of Sales
Product Code
Unit Of Sales
Non Sterile
PP0312B
50 pcs/pck
PP0312R
50 pcs/pck
PP0312Y
50 pcs/pck
PP0312P
50 pcs/pck
Sterile Double-Bagged
XX0312B
25 pcs/pck
XX0312R
25 pcs/pck
XX0312Y
25 pcs/pck
XX0312P
25 pcs/pck
Sterile Triple-Bagged
XXTB0312B
20 pcs/pck
XXTB0312R
20 pcs/pck
XXTB0312Y
20 pcs/pck
XXTB0312P
20 pcs/pck
Tray Size: Small
180 x 115 x 35mm
Blue
Red
Yellow
Purple
Product Code
Unit Of Sales
Product Code
Unit Of Sales
Product Code
Unit Of Sales
Product Code
Unit Of Sales
Non Sterile
PP0326B
200 pcs/pck
PP0326R
200 pcs/pck
PP0326Y
200 pcs/pck
PP0326P
200 pcs/pck
Sterile Double-Bagged
XX0326B
88 pcs/pck
XX0326R
88 pcs/pck
XX0326Y
88 pcs/pck
XX0326P
88 pcs/pck
Sterile Triple-Bagged
XXTB0326B
70 pcs/pck
XXTB0326R
70 pcs/pck
XXTB0326Y
70 pcs/pck
XXTB0326P
70 pcs/pck
Features and Benefits
Lightweight, durable polypropylene material
Four opaque colours for colour-coding applications and easy identification*
Raised, smooth edges for safe containment and transportation
Two convenient sizes for large and small consumable volumes
Individually double or triple polybagged and terminally sterilised for assured material transfer
Downloads