Swabable Vial Adapter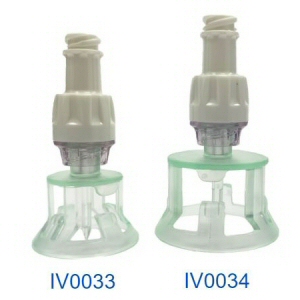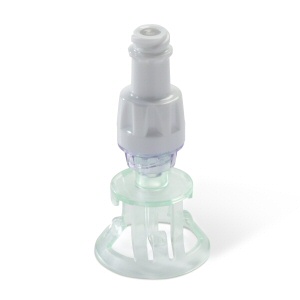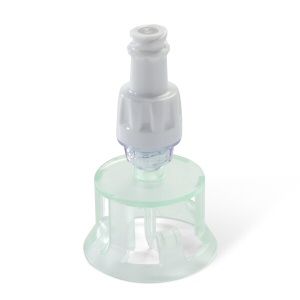 Description
Swabable Vial Access Devices grant safe, drip-free aspiration of solutions from vials, bottles and other containers. The non-vented Swabable Vial Adapter can access standard drug vials for needle-free drug preparation and administration.
Using an integrated Arisure® Neutral Valve provides a microbiologically closed connection, preventing the risk of accidental leaks and spills.
The novel shrouded spike design ensures easy attachment and assured vial security with 13mm and 20mm vials.
Ordering Information
| Part Code | Product Name | Size | Sterility | Sales Unit |
| --- | --- | --- | --- | --- |
| IV0033 | Swabable Vial Adapter | 13mm | sterile | 100 pcs/pck |
| IV0034 | Swabable Vial Adapter | 20mm | sterile | 100 pcs/pck |
Features and Benefits
Safe aspiration of drugs and other solutions, reducing the risk of contamination
Safe, needlefree access to 13mm and 20mm standard vials, bottles and containers
Microbiologically closed luer connection for assured product protection
Low attachment force with novel skirt design facilitates simple and secure vial insertion
Individually blister packed and sterile for use in aseptic environments
Downloads