Setting the standard with the new Berner Nitrile Glove from Helapet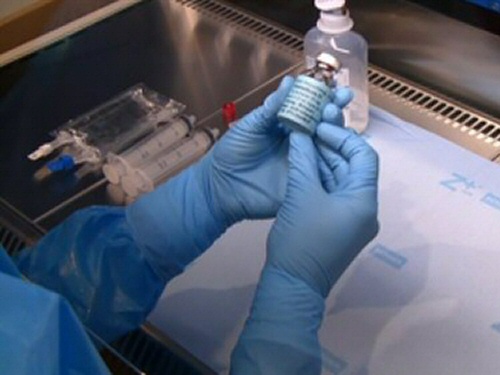 Enhancing the protective properties of Nitrile with a new unique blend, the new Berner Nitrile Cleanroom glove guarantees over 8 hours of chemical resistance without compromising on comfort, grip or dexterity.
Designed to meet the latest EN-374 and ASTM standards in permeation and viral testing, the Berner Nitrile glove offers exceptional protection against several hazardous substances including cytotoxics, bio-agents and viruses. The robustness of the nitrile composition certifies easy handling of long chemical exposures without the need for double gloving, saving on time and expense.
Maintaining superior glove strength customers are treated to the highest level of touch sensitivity and ease of movement, with textured finger tips allowing safe handling of both wet and dry products. This ideal combination of strength and comfort is complimented with a long 300mm beaded cuff for additional protection above the wrist.
Completely latex-free and powder-free, the new Berner Nitrile glove can be safely used by allergen suffers and in designated latex-free zones. Quality presented in low-particle poly-packaging, the Berner Nitrile glove can be used for precise chemical handling in upto Class 100 (ISO 5) cleanroom environments.
As the exclusive UK and Ireland distributor for the highly regarded Berner brand of Personal Protective Equipment, Helapet are delighted to offer the new Berner Nitrile glove both sterile and non-sterile in a full range of sizes.
If you are keen to learn more and receive free samples, then please feel free to contact us on UK freephone 0800 0328 428 or email sales@helapet.co.uk.
---
About Us / Helapet are a reputable manufacturer and distributor of high quality medical and cleanroom consumables, serving several core markets including pharmacy aseptic production, pharmaceutical manufacturing, laboratory and veterinary environments for over 30 years.
Established in 1984, Helapet delivers a diverse and innovative range of sterile and non-sterile products, supporting critical environment activities across all areas of aseptic manufacturing and healthcare provision.
We have four main areas of business:
Medical and Cleanroom Consumables
Contract Cleanroom Packaging and Liquid Filling
Cold Chain Solutions
Inline Disc Filters
All these areas are supported by our market leading customer service, providing exceptional one-to-one consultancy, advice and technical support.
Click here to view our Vision, Mission and Values statement.
Since 2002 Helapet has been a member of the respected CliniMed® (Holdings) Group.
Comprising of eight specialist companies, the CliniMed® Group are dedicated to supporting patient care through the supply of vital products into the healthcare industry.
Aug 2013