Order now for Pre-Christmas delivery!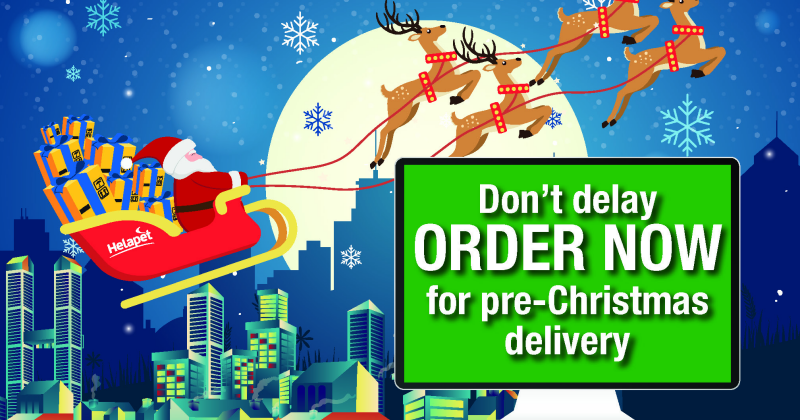 Every year we schedule a shutdown of our facility over the Christmas and New Year holidays. We continue that tradition this year.
We will be closed from Monday 27th December until Monday 3rd January. We will reopen on Tuesday 4th January 2022.
If you would like your orders despatched before the Christmas holiday period, please consider our following schedule:
Pre-Christmas order and delivery schedule:
Order by
For delivery by
UK Mainland & South of Scotland
3pm on Thursday 23rd December
Friday 24th December
Scotland Highlands & Islands
3pm on Tuesday 21st December
Orders received up to 12pm on 24th December will be despatched for delivery from 29th December.
---
We would like to take this opportunity to wish you a safe, Happy Christmas and a prosperous New Year. Thank you for your continued custom and support throughout 2021.
For information on order and delivery times for countries outside of the UK, please email us at sales@helapet.co.uk.
Keep up-to-date with Helapet news by connecting with us on LinkedIn, Twitter, or sign-up and receive our mailing list for latest product and company updates.
Nov 2021