NEW ChemoSorb Pad - cost-efficient management of cytotoxic spills
Introducing the new ChemoSorb Pad from our exclusive UK range of Berner brand protective products. An innovative way to safely manage hazardous spillages.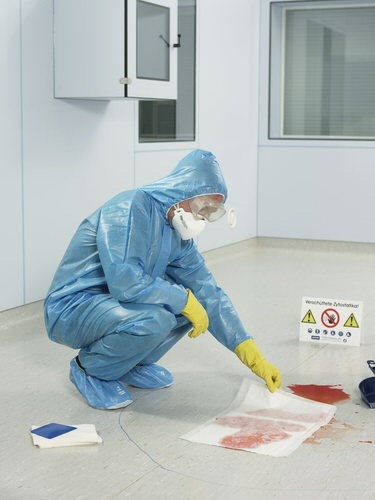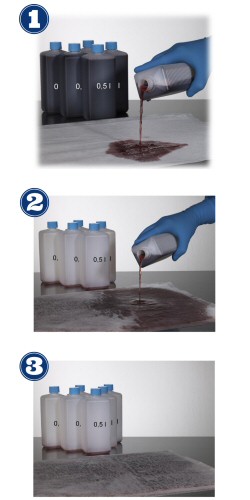 Helapet is proud to announce an exciting new addition to our Berner range of speciality cytotoxic-protective products: the Berner ChemoSorb Pad. Lightweight and highly absorbent, each single-use disposable pad can safely absorb and contain contaminated spills, leaks and drips converting the liquid into a gel-like substance that can facilitate safe and easy disposal.
In situations where the accidental spill of cytotoxics, hazardous chemicals, liquids and other wet substance can happen, Helapet's new ChemoSorb Pad can be gently placed over the spill, absorbing up to 3L of liquid per pad. When it has reached its full capacity, the locked-in substance is drip-proof and ready to be correctly disposed of in accordance with standard procedures.
The low-linting material is designed to minimise contamination risk when transported in the controlled working environments cleanrooms, plus being 100% latex-free prevents the risk of allergic reactions.
A highly versatile product, ChemoSorb pads are ideal for containing hazardous spills, as a base for storage or transport containers, or for leaked fluids in theatres and wards.
For additional information on the Berner ChemoSorb Pad please email sales@helapet.co.uk or call T (0)800 0328 428.
helapet.co.uk | Sign up to our mailing list for further product updates or follow us on Twitter and LinkedIn
Feb 2019