Helapet announces release of new Berner Brochure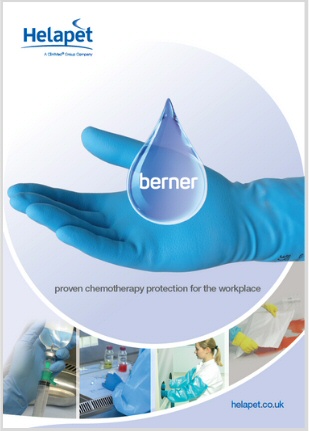 As part of our ongoing commitment to providing chemotherapy protection with innovative, high-quality products and being your partner of choice in creating a safe and clean work environment, we are pleased to announce the release of our new Berner brochure.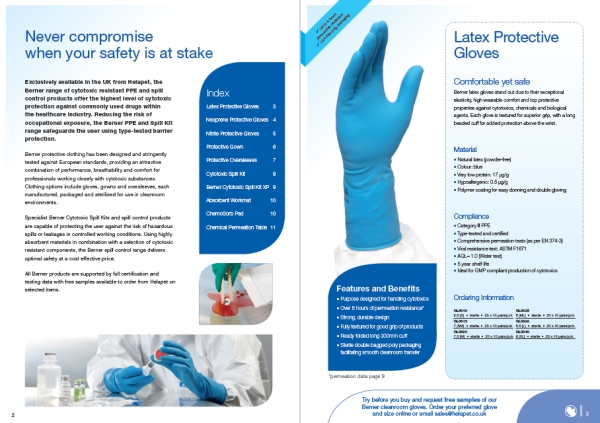 Our new brochure provides a comprehensive guide to our Berner product range, offering detailed information on our cytotoxic-resistant personal protective equipment (PPE) and spill control products.
Exclusively available in the UK, Berner protective consumables offer the highest level of cytotoxic protection against commonly used cytotoxic drugs, biological agents and hazardous substances prepared in cleanrooms, isolators and other controlled working environments.
Our brochure contains:
Dedicated pages on product features, materials and compliances
Detailed product order information
Useful guidance materials including information on our free Spill Kit training and user guide posters
Supporting chemical permeation data to help you make the most informed purchasing decision
We hope you will find this brochure informative and convenient.
To request a physical copy of our Berner Brochure, please email sales@helapet.co.uk or call T (0)800 0328 428 and provide us with an address and the quantity you would like.
Jun 2019