Helapet reach 1000+ followers on LinkedIn: Thank You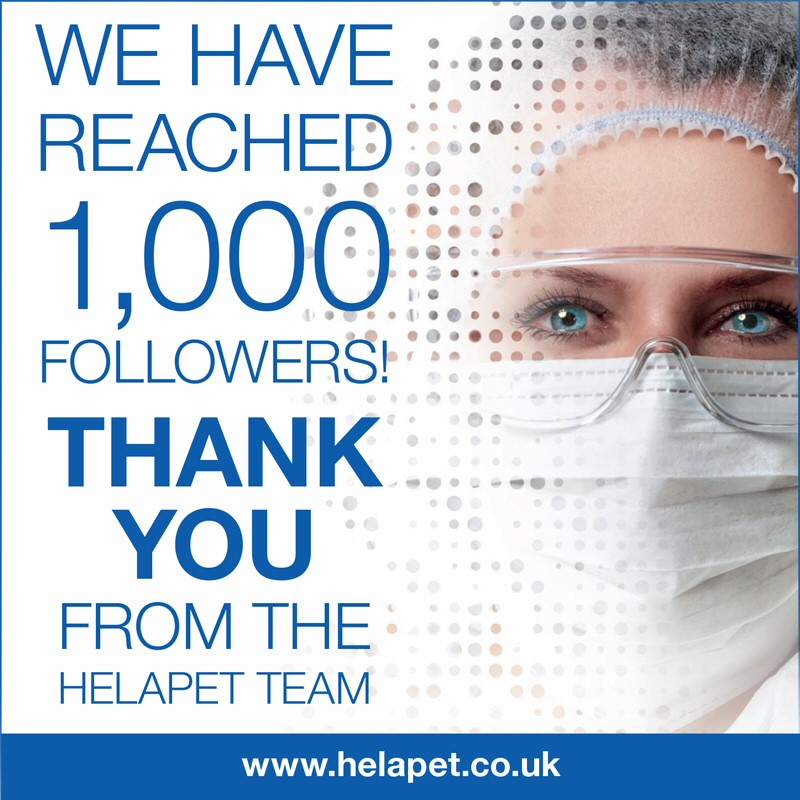 Helapet are delighted to have reached 1,000 + followers on LinkedIn, a major milestone in the growth of our social media community. We would like to thank everyone who has liked, engaged, shared and commented on our posts and content. We will continue to use LinkedIn as an important communications platform, allowing us to directly engage with professionals from industries around the globe, providing important updates on our products, services and company developments.
If you are not yet a follower of Helapet, or know someone who would benefit in being a follower, then please click or share the below link:
Why would you wish to become a Helapet follower?
See all our latest news on new products launches, product updates, services and latest innovative solutions
Keep up-to-date with key events and exhibitions
Receive important holiday dates or temporary shutdown information
View available vacancy and exciting new job opportunities
...and more!
Helapet are active on the following social media platforms, so please choose how you wish to follow us by selecting from what best suits you:
...or why not subscribe to our mailing list by clicking here.
Mar 2021