Safe, secure solution transfer is now possible with Helapet's Guarded Female Luer Lock connector
Helapet have just launched the Guarded Female Luer Lock Connector, a new product in their essential sterile transfer devices range.
The double female luer lock connector is designed to facilitate the secure, sterile transfer of solution between male luer lock syringes. Its large finger grips prevent touch of the luer connections whilst maintaining easy and efficient handling throughout the procedure. This reduces risk of accidental fluid contamination by user.
Manufactured from latex-free polypropylene, each connector is supplied individually sterile blister packed allowing for efficient, quick and economic aseptic transfer and use in cleanrooms and isolators.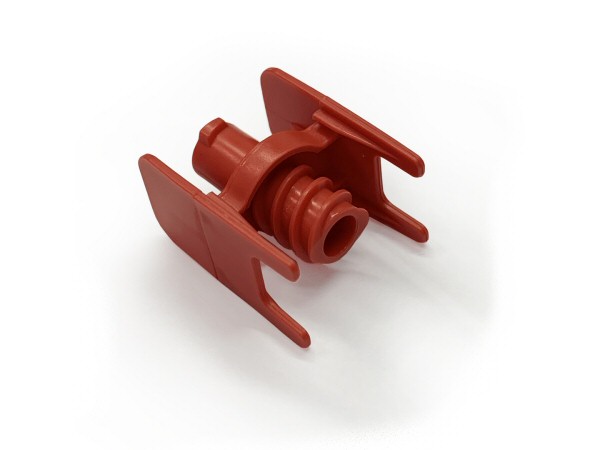 Secure double-ended female luer lock connections
Robust polypropylene material
Rapid, contaminant-free transfer
Non-toxic and non-pyrogenic
Easy to handle
Sterile
Large finger grips facilitating aseptic technique
CE-marked
To order a free trial sample or request further information and pricing email sales@helapet.co.uk
ENDS
About Us - Helapet are a reputable manufacturer and distributor of high quality medical and cleanroom consumables, serving several core markets including pharmacy aseptic production, pharmaceutical manufacturing, laboratory, industrial and veterinary environments for over 30 years.
Established in 1984, Helapet delivers a diverse and innovative range of sterile and non-sterile products, supporting critical environment activities across all areas of aseptic manufacturing and healthcare provision.
Helapet are proud to serve an ever increasing number of industries in the UK and globally. We use our experience and customer relationships to understand ever changing market demands, producing suitable product solutions in accordance with our client expectations:
Helapet offer unrivalled quality in the design and manufacture of our inline disc filters, both as off-the-shelf products or custom made specials. We supply filters for OEM and end-user applications in a wide range of markets including pharmaceutical, environmental monitoring, print, food and drink and electronics. Helapet strive to introduce added value to our filtration products, using consultancy based manufacturing and comprehensive testing to meet customer expectations.
We have four main areas of business:
Inline Disc Filters
Medical and Cleanroom Consumables
Contract Cleanroom Packaging and Liquid Filling
Cold Chain Solutions
All these areas are supported by our market leading customer service, providing exceptional one-to-one consultancy, advice and technical support.
Click here to view our Vision, Mission and Values statement.
May 2021