NOTICE - PPE Sales
Helapet supply specialist PPE for use within cleanroom environments in the production of chemotherapy drugs and other medication. Due to the very limited global availability of PPE products priority will be given to our existing NHS customers and commercial partners when items are in stock.
We are unable to process orders for use by non-commercial organisations.
Berner Cytotoxic Neoprene Glove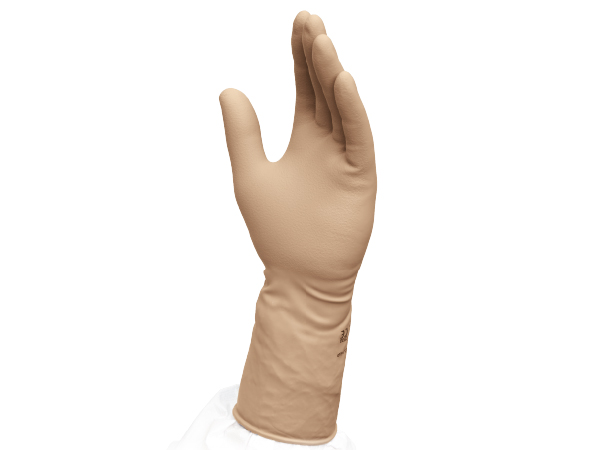 Description
The Berner Cytotoxic Neoprene Glove is designated the latex-free alternative to the popular Berner Cytotoxic Latex Glove granting in excess of 8 hours permeation resistance to a range of commonly used cytotoxic, biological and chemical agents*.
Ideal for latex-free departments and people suffering from latex allergies, the Berner Neoprene Glove maintains high levels of personal protection, whilst offering excellent wearer comfort and precise handling of products and devices. A long 300mm beaded cuff grants enhanced protection and secure fit above the wrist.
Available in a wide range of different sizes, all Berner Cytotoxic Neoprene Gloves are presented sterile, ready folded at the cuff in paper-free poly packaging.
NEW Double-Bagged Poly-Packaging
Berner Neoprene Gloves are presented in new sterile paper-free poly packaging, reducing risk of particulate contamination from entering the cleanroom. Sealed in sterilised outer polybags allows 10 x glove pairs to be aseptically transferred into the cleanroom at a time, saving on time, labour and expense.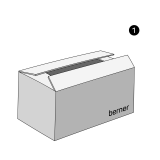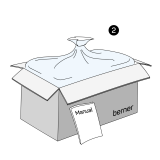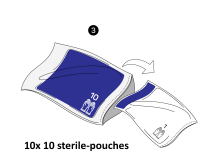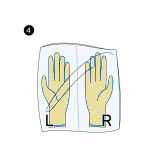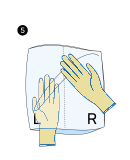 Ordering Information
| Part Code | Product Name | Size | Sterility | Sales Unit |
| --- | --- | --- | --- | --- |
| GP3065100 | Berner Cytotoxic Neoprene Glove | 6.5 (S) | sterile | 10 x 10 pairs/pck |
| GP3070100 | Berner Cytotoxic Neoprene Glove | 7 (SM) | sterile | 10 x 10 pairs/pck |
| GP3075100 | Berner Cytotoxic Neoprene Glove | 7.5 (M) | sterile | 10 x 10 pairs/pck |
| GP3080100 | Berner Cytotoxic Neoprene Glove | 8 (ML) | sterile | 10 x 10 pairs/pck |
| GP3085100 | Berner Cytotoxic Neoprene Glove | 8.5 (L) | sterile | 10 x 10 pairs/pck |
| GP3090100 | Berner Cytotoxic Neoprene Glove | 9 (XL) | sterile | 10 x 10 pairs/pck |
Features and Benefits
Purpose designed for handling cytotoxics
Over 8 hours of chemical resistance*
Tear resistant
Ready folded beaded cuff to avoid contamination
Paper-free, sterile poly packaging
Compliant to EN374-3
Downloads