NOTICE - PPE Sales
Helapet supply specialist PPE for use within cleanroom environments in the production of chemotherapy drugs and other medication. Due to the very limited global availability of PPE products priority will be given to our existing NHS customers and commercial partners when items are in stock.
We are unable to process orders for use by non-commercial organisations.
BioClean™ Ultimate Synthetic Cleanroom Glove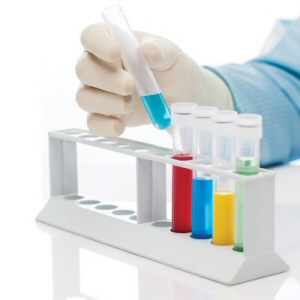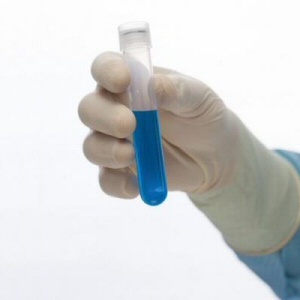 Description
BioClean™ Ultimate Synthetic Cleanroom Glove, delivers an effective combination of strength, protection and grip in cleanroom environments.
A proprietary copolymer blend containing no latex proteins provides assured suitability for operators with latex-allergies or for latex-free departments. The thin material maintains optimal protection against cytotoxics and chemical agents, compliant to EN ISO 374 and ASTM D6978 standards. A textured surface on the fingertips allows efficient grip of both wet and dry products.
Cleanroom processed and gamma sterilised, ensures compatibility for up to ISO Class 4 and EU GMP Grade A operating conditions. A wide range of different sizes are available, all supplied in paper-free PE packaging with full lot traceability.
Ordering Information
| Part Code | Product Name | Size | Sterility | Sales Unit |
| --- | --- | --- | --- | --- |
| GS1065 | BioClean™ Ultimate Cleanroom Glove | 6.5 | sterile | 50 pairs/pck |
| GS1070 | BioClean™ Ultimate Cleanroom Glove | 7 | sterile | 50 pairs/pck |
| GS1075 | BioClean™ Ultimate Cleanroom Glove | 7.5 | sterile | 50 pairs/pck |
| GS1080 | BioClean™ Ultimate Cleanroom Glove | 8 | sterile | 50 pairs/pck |
| GS1085 | BioClean™ Ultimate Cleanroom Glove | 8.5 | sterile | 50 pairs/pck |
| GS1090 | BioClean™ Ultimate Cleanroom Glove | 9 | sterile | 50 pairs/pck |
Features and Benefits
Cytotoxic protection to ASTM standards
Textured grip
Latex-free and good ESD properties
Compatible up to ISO Class 4
Sterile
Downloads