Chemo-Trans-Waste Bag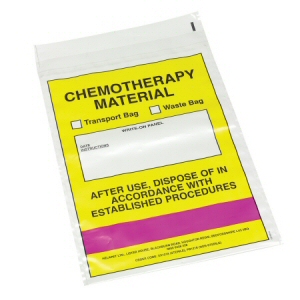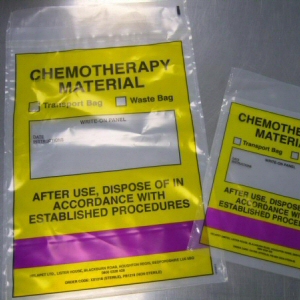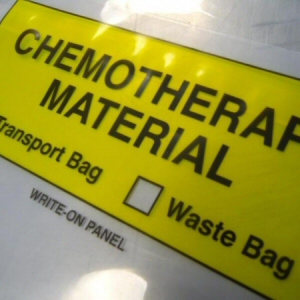 Description
Helapet Chemo-Trans-Waste bags offers a secure single-use solution for both transportation and disposal of cytotoxic medications.
Manufactured from strong 400 gauge clear polyethylene, each bag allows for easy identification of the contents and includes yellow hazard labelling with a convenient write on panel.
Available in two sizes to accommodate different types of product, each bag incorporates a sealable fold over closure for tamper-evident single use. Chemo-Trans-Waste bags are supplied both non-sterile and gamma sterilised for assured use in high grade cleanroom environments including isolators.
Specification
| Part Code | Product Name | Size | Sterility | Gauge | Sales Unit |
| --- | --- | --- | --- | --- | --- |
| XX1008 | Chemo-Trans-Waste Bag | 210 x 260mm | sterile | 400g | 100 pcs/pck |
| PB1008 | Chemo-Trans-Waste Bag | 210 x 260mm | non-sterile | 400g | 200 pcs/pck |
| XX1218 | Chemo-Trans-Waste Bag | 305 x 450mm | sterile | 400g | 100 pcs/pck |
| PB1218 | Chemo-Trans-Waste Bag | 305 x 450mm | non-sterile | 400g | 200 pcs/pck |
Features and Benefits
Labelled transport of cytotoxic preparations or waste
Two size options
Secure tamper-evident seal
Tough 400 gauge polyethylene material
Sterile and non-sterile