Veterinary Cyto Assistant's Pack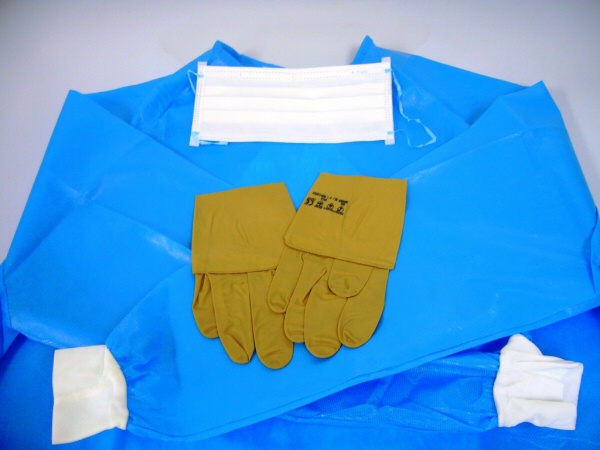 Description
The Veterinary Cyto Assistant's Pack is a handy "grab and go" protective solution for support staff, required to handle animals during cytotoxic administration procedures.
Complementing the Veterinary Cyto Procedure Pack, the Cyto Assistant's Pack offers the same quality protective apparel to resist contamination from hazardous spills, splashes and aerosol exposure. All items are contained in vacuum sealed wrapping and individually labelled, eliminating the need to source individual items from stock.
Veterinary professionals have the convenient option of either protective oversleeves or frontal protective gown. Both options provide lengthy breakthrough times against a list of commonly used chemicals and cytotoxic solutions*.
Ordering Information
Part Code
Product Name
Size
Sterility
Sales Unit
CS5015
Veterinary Cyto Assistant's Pack

includes Berner cytotoxic resistant oversleeves - AB0001

std
non-sterile
1 pc/pck
CS5025
Veterinary Cyto Assistant's Pack

includes Berner cytotoxic resistant gown - AB20XX

deluxe
non-sterile
1 pc/pck
Features and Benefits
Essential protective disposables in one handy pack
Type-tested protective apparel with lengthy breakthrough times*
Reduced preparation time
Vacuum sealed and individually labelled
Choice of oversleeves or closed front gown
*Permeation data for individual components available on request
Downloads