Veterinary Cyto Procedure Pack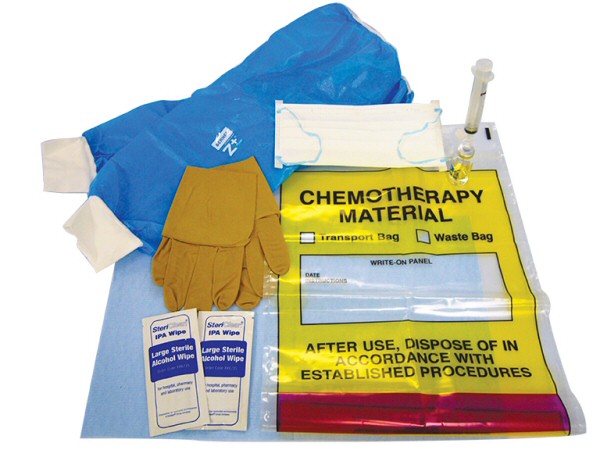 Description
The Veterinary Cyto Procedure Pack contains a list of type-tested, latex-free apparel and essential accessories designed to protect vet practitioners against accidental cytotoxic spills, splashes and aerosols.
Each pack item has been selected to significantly reduce the risk of possible exposure and cross contamination. The Veterinary Cyto Procedure Pack can help to reduce preparation time between each treatment, by negating the need to source individual components from stock.
Contained in a handy "grab and go" pack, each Cyto Procedure Pack is securely vacuum sealed in transparent wrapping and individually labelled for easy identification of the contents. Based on personal preference, Helapet offer a standard and deluxe version with a choice of oversleeves or closed front gown protection.
For clinical procedures involving cytotoxics and other potentially hazardous medications, the Veterinary Cyto Procedure Pack provides piece of mind for professionals conducting regular chemotherapy treatments.
Ordering Information
Part Code
Product Name
Size
Sterility
Sales Unit
CS5010
Veterinary Cyto Procedure Pack
includes Berner cytotoxic resistant oversleeves - AB0001
std
non-sterile
4 pcs/pck
CS5020
Veterinary Cyto Procedure Pack
includes Berner cytotoxic resistant gown - AB20XX
deluxe
non-sterile
4 pcs/pck
Features and Benefits
Essential protective disposables in one handy pack
Type-tested apparel with lengthy breakthrough times*
Reduced preparation time
Vacuum sealed and individually labelled
Choice of oversleeves or closed front gown protection
*Permeation data for individual components available on request
Downloads