NOTICE - PPE Sales
Helapet supply specialist PPE for use within cleanroom environments in the production of chemotherapy drugs and other medication. Due to the very limited global availability of PPE products priority will be given to our existing NHS customers and commercial partners when items are in stock.
We are unable to process orders for use by non-commercial organisations.
Berner Cytotoxic Nitrile Glove

Sterile and non-sterile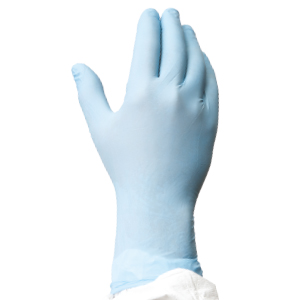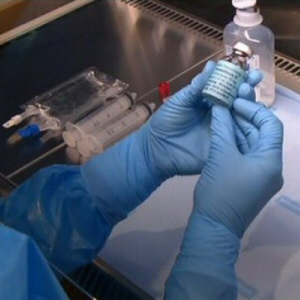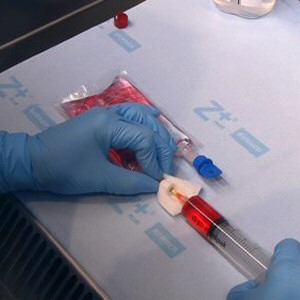 Description
Manufactured from a copolymer of plastics, Helapet offer Berner Cytotoxic Nitrile Gloves guaranteeing over 8 hours permeation protection against a list of commonly used cytotoxic, biological and chemical agents*.
A special blend of non-latex materials, the Berner Cytotoxic Nitrile Glove reduces the risk of cytotoxic exposure over long periods of time without the need for double gloving saving on time and expense.
The thin, lightweight material complies to EN-374 and ASTM standards, with textured palm and finger tips to provide safe and precise handling of wet and dry products. A long 300mm beaded cuff adds secure protection above the wrist.
Available sterile and non-sterile in a range of sizes, Berner Cytotoxic Nitrile Gloves offer superior versatility for cytotoxic preparations in both cleanroom and clinical work areas.
Ordering Information
| Part Code | Product Name | Size | Sterility | Sales Unit |
| --- | --- | --- | --- | --- |
| GN3010 | Berner Cytotoxic Nitrile Glove | 6 (XS) | non-sterile | 100 pcs/pck |
| GN3015 | Berner Cytotoxic Nitrile Glove | 7 (S) | non-sterile | 100 pcs/pck |
| GN3020 | Berner Cytotoxic Nitrile Glove | 8 (M) | non-sterile | 100 pcs/pck |
| GN3025 | Berner Cytotoxic Nitrile Glove | 9 (L) | non-sterile | 100 pcs/pck |
| GN3030 | Berner Cytotoxic Nitrile Glove | 10 (XL) | non-sterile | 100 pcs/pck |
| GN9610100 | Berner Cytotoxic Nitrile Glove | 6 (XS) | sterile | 10 x 10 pairs/pck |
| GN9615100 | Berner Cytotoxic Nitrile Glove | 7 (S) | sterile | 10 x 10 pairs/pck |
| GN9620100 | Berner Cytotoxic Nitrile Glove | 8 (M) | sterile | 10 x 10 pairs/pck |
| GN9625100 | Berner Cytotoxic Nitrile Glove | 9 (L) | sterile | 10 x 10 pairs/pck |
| GN9630100 | Berner Cytotoxic Nitrile Glove | 10 (XL) | sterile | 10 x 10 pairs/pck |
Features and Benefits
Over 8 hours of chemical resistance*
Optimal handling with textured finger grips
Ambidextrous, latex free presentation
Long 300mm beaded cuff for secure fit
Sterile and non sterile
Compliant to EN374
*permeation data available on request
Downloads