Vacuum Pump Inline Disc Filters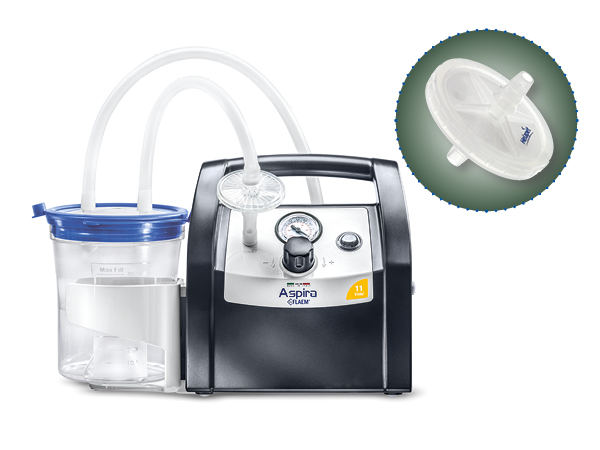 Description
Vacuum pump inline filters are designed for vacuum suction devices to prevent contamination of particulates ensuring protection to the instrument.
Our standard vacuum pump disc filters use a 0.45µm hydrophobic PTFE membrane to protect the vacuum pump from moisture within gas. A 1/4" hose barb inlet and outlet connection allows the filter to secure into standard tubing.
To avoid the risk of bypass, each inline disc filter is ultrasonically welded within FDA approved polypropylene housing and integrity tested to support performance specifications. All Helapet filters are individually etched with lot numbers for traceability.
Customise your own vacuum pump disc filter
Create the ideal inline disc filter to suit your vacuum pump or specialist filtration application using our extensive range of customisable options. Use our Vari-Disk® service to select your filter size, filter media, inlet/outlet connections and bespoke printing to enhance your filter solution.
Ordering Information
Common configurations
| | | | | | |
| --- | --- | --- | --- | --- | --- |
| Product code | Media | Inlet | Outlet | Size | Sales Unit |
| FH8555 | 0.45µm PTFE | 1/4" Stepped Hose Barb | 1/4" Stepped Hose Barb | 50mm | 20 pcs/pck |
Features and Benefits
Avoids contamination in critical applications.
Helps protect the instrument from particulate contamination and moisture damage
Easy to apply and remove from any standard tubing
Downloads