Tamper Evident IV Syringe Cap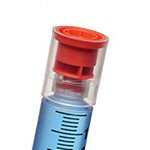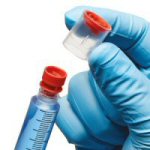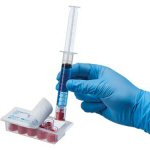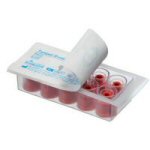 Description
Designed to reduce the risk of medications being compromised once they have left the custody of Pharmacy, the Tamper Evident IV Syringe Cap is a simple-to-use method of securing syringes during transit.
Presented in a specially formed sterile tray, each cap can be efficiently applied using a simple twist of the syringe reducing the risk of touch contamination and enhancing aseptic technique.
Maintaining the integrity of the syringe contents from the time it leaves the sterile area, clinical professionals can clearly identify any tampering before administration. Avoiding the need to use tamper-evident tape or shrink wrap, clinicians can easily remove the cap by pulling off the outer sleeve, unscrewing the remaining luer cap and discarding the components.
Helapet Tamper Evident IV Syringe Cap are microbiologically and structurally integrity tested with PharmaPack® sterile BD luer lock syringes, in accordance with the NHS Method Document: Protocols for the Integrity Testing of Devices*.
Ordering Information
Part Code
Product Name
Size
Sterility
Sales Unit
IV5750R
Tamper Evident IV Syringe Cap
std
sterile
10 x 10 pcs/pck
Features and Benefits
Tamper-evident when outer sleeve is broken or missing
Secure application to luer lock syringe
Clear polypropylene sleeve
Non-touch removal from tray packaging
Latex-free, non-pyrogenic
CE-marked
Sterile
Downloads