NOTICE - PPE Sales
Helapet supply specialist PPE for use within cleanroom environments in the production of chemotherapy drugs and other medication. Due to the very limited global availability of PPE products priority will be given to our existing NHS customers and commercial partners when items are in stock.
We are unable to process orders for use by non-commercial organisations.
Berner FFP3 BLS Zero 31 Facemask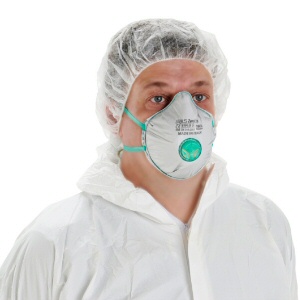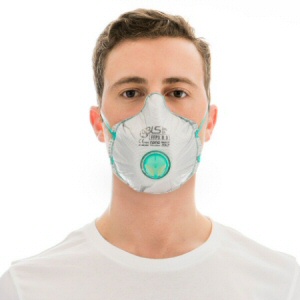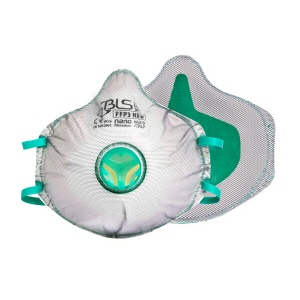 Description
The Berner FFP3 BLS Zero 31 is an innovative, non sterile respiratory facemask designed to provide high level FFP3 rated protection, with minimal breathing resistance comparable to a FFP1 respiratory facemask. Using integrated nanoparticle filtration technology the filter medium successfully blocks the inhalation of nanoparticles down to 0.001?m which can easily penetrate the body due to their small size.
Elasticated straps combined with a soft facial seal grants an assured and comfortable fit to suit different face shapes. An outer micro mesh net on the surface of the mask protects the filter material from dust accumulation and mechanical damage allowing for prolonged use.
The Berner FFP3 BLS Zero 31 Facemask is type tested and certified in accordance with the EU directive 89/686/EEC personal protective equipment (PPE). The type test per-form was based on EN 149:2001+A1:2009.
Ordering Information
| Part Code | Product Name | Sterility | Sales Unit |
| --- | --- | --- | --- |
| FM100181 | Berner FFP3 BLS Zero 31 Facemask | non-sterile | 10 pcs/pck |
Features and Benefits
Integrated nanoparticle filtration down to 0.001µm
Minimal breathing resistance comparable to a FFP1 respirator
Easy, reliable fit
Soft internal layer keeping skin cool and dry
Tested and certified to EN 149:2001+A1:2009
Robust protective outer layer
Downloads