Berner Cytotoxic Latex Gloves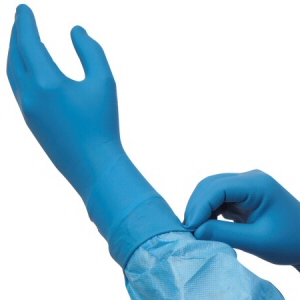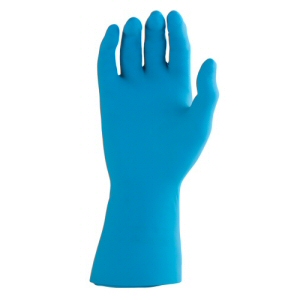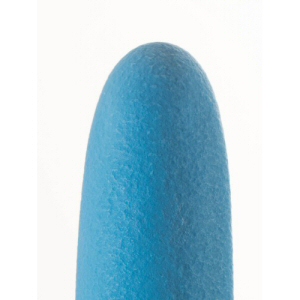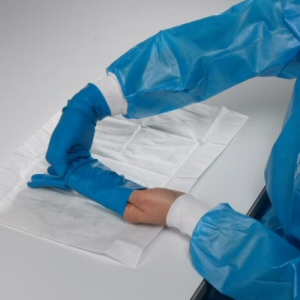 Description
For accurate handling of medical products during the production of cytotoxic chemicals, Helapet exclusively offer the Berner Latex Gloves from the proven Berner range of Personal Protective Equipment (PPE).
Berner Latex Cytotoxic Gloves are purposely designed for handling high and low risk cytotoxic chemicals, each with over 8 hours of validated permeation resistance against a wide range of commonly used substances*.
Double dipped for extra strength with a long beaded cuff, Berner Latex Gloves provide exceptional protection without the need of double gloving, saving on time and cost. Fully textured palms and fingertips allow for a superior grip when handling small products and devices in confined working environments.
NEW Double-Bagged Poly-Packaging
Berner Latex Gloves are presented in new sterile paper-free poly packaging, reducing risk of particulate contamination from entering the cleanroom. Sealed in sterilised outer polybags allows 10 x glove pairs to be aseptically transferred into the cleanroom at a time, saving on time, labour and expense.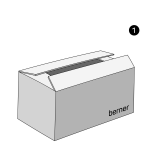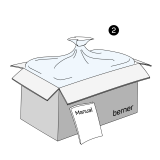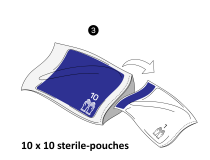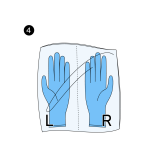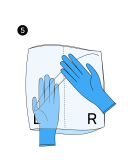 Ordering Information
| Part Code | Product Name | Size | Sterility | Sales Unit |
| --- | --- | --- | --- | --- |
| GL3010100 | Berner Cytotoxic Latex Glove | 6.5 (S) | sterile | 10 x 10 pairs/pck |
| GL3015100 | Berner Cytotoxic Latex Glove | 7 (SM) | sterile | 10 x 10 pairs/pck |
| GL3020100 | Berner Cytotoxic Latex Glove | 7.5 (M) | sterile | 10 x 10 pairs/pck |
| GL3025100 | Berner Cytotoxic Latex Glove | 8 (ML) | sterile | 10 x 10 pairs/pck |
| GL3030100 | Berner Cytotoxic Latex Glove | 8.5 (L) | sterile | 10 x 10 pairs/pck |
| GL3040100 | Berner Cytotoxic Latex Glove | 9 (XL) | sterile | 10 x 10 pairs/pck |
Features and Benefits
Purpose designed for handling cytotoxics
Over 8 hours of permeation resistance*
Strong, durable design
Fully textured gloves for good grip of products
Ready folded long 300mm cuff
NEW double-bagged polypackaging
Sterile
*full permeation data available on request
Downloads