Helapet Puts a Cap on Contamination: Integrity Closure of Pre-filled Syringes
Helapet PharmaPack® BD Luer Lock Syringes in combination with our select range of syringe endcaps are proven to deliver validated physical and microbiological integrity closure for the approved production of injectable medicines.
In compliance with recommended guidelines*, Helapet PharmaPack® BD Luer Lock Syringes demonstrate the secure and integral closure required for approved syringe preparations leaving pharmacy.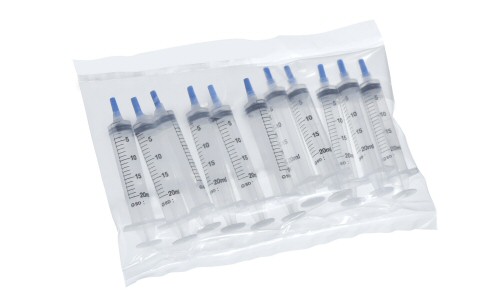 PharmaPack® is Helapet's brand of sterile multi-pack syringes, purpose designed, packaged and sterilised for efficient and cost-effective transfer of several syringes into cleanroom and isolator environments. Consisting predominantly of BD Plastipak® Luer Lock Syringes, each batch is securely contained within low-linting, sterile multi-bag packaging. Supporting stringent aseptic transfer procedures, PharmaPack® reduces the risk of cross contamination whilst reducing time, labour and expense.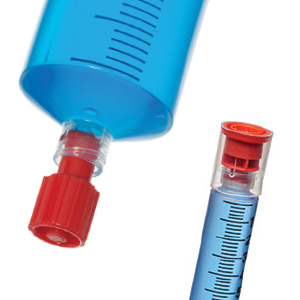 Following the release of the 2013 Yellow Document on the Protocols for the Integrity Testing of Syringes*, it is necessary for Aseptic Pharmacy Units (APU's) to assess the integrity of the applied syringe/endcap combination when preparing injectable medicines. Using both microbiological and physical integrity testing, a comprehensive assessment of the luer-lock closure can be made and evidence used to approve the use of this syringe/endcap combination for the sterile preparation of patient medications.
Helapet conducted closure validations using 3 types of our syringe cap; our integral stop cap used with capped PharmaPack® syringes, the popular sterile Combi-Cap (#IV2102) and the Tamper-Evident IV Syringe Cap (#IV5750R). Our objective was to test and pass the strictest integrity evaluations when used in combination with BD PlastiPak® Luer Lock Syringes.
The results concluded that all Helapet syringe caps in combination with the PlastiPak® BD Luer Lock Syringes demonstrated the suitable durability required to pass both integrity tests, confirming that our syringe/endcap combinations deliver assured closure against potential physical leakages and external microbial contamination†. Helapet has been a respected supplier to the NHS for over 30 years and we continue to ensure that our portfolio of sterile single-use consumables continue to meet the high standards and requirements of today's healthcare professionals.
A test results summary is available on request.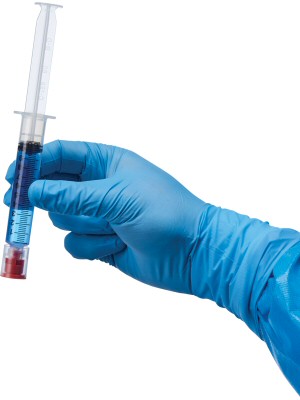 To learn more about our range of Syringe Caps and our PharmaPack® range of sterile multi-pack syringes, email sales@helapet.co.uk or call +44 (0)1582 501980 for further information, trial samples and latest pricing.
About Us
Helapet are a reputable manufacturer and distributor of high quality medical and cleanroom consumables, serving several core markets including pharmacy technical services, pharmaceutical manufacturing, laboratory and veterinary industries.
Established in 1984, Helapet delivers a diverse and innovative range of sterile and non-sterile products, supporting critical environment activities across all areas of aseptic manufacturing and healthcare provision.
We have four main areas of business:
Medical and Cleanroom Consumables
Contract Cleanroom Packaging and Liquid Filling
Cold Chain Solutions
Inline Disc Filter Design and Manufacture
All these areas are supported by our market leading customer service, providing exceptional one-to-one consultancy, advice and technical support.
Click here to view our Vision, Mission and Values statement.
Since 2002 Helapet has been a member of the respected CliniMed® (Holdings) Group. Comprising of eight specialist companies, the CliniMed® Group are dedicated to supporting patient care through the supply of vital products into the healthcare industry.
* NHS Method: Protocols for the Integrity Testing of Devices; 2nd Edition, revised April 2013.
† Full test data available on request,
Mar 2020