BloodPorter® Carrier Systems
Helapet Blood MiniPorter - BPM011
BloodPorter 4 - BP004R (Red Blood Cells)
BloodPorter 4 - BP004R (Platelets)
BloodPorter 6 - BP006R (Red Blood Cells)
BloodPorter 6 - BP006R (Platelets)
BloodPorter 16 - BP016R (Red Blood Cells)
BloodPorter 16 - BP016R (Platelets)
BloodPorter 27 - BP027R (Red Blood Cells)
BloodPorter 40 - BP040R (Red Blood Cells)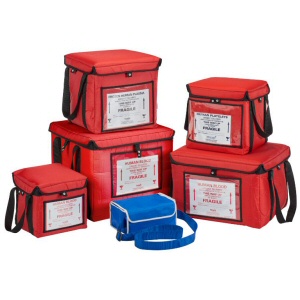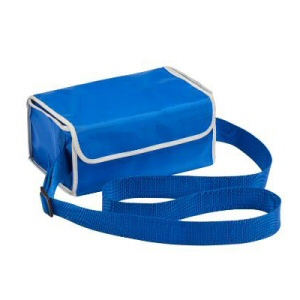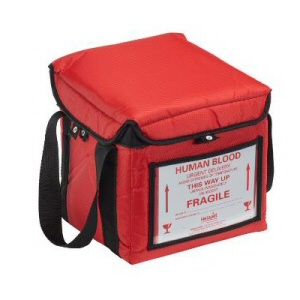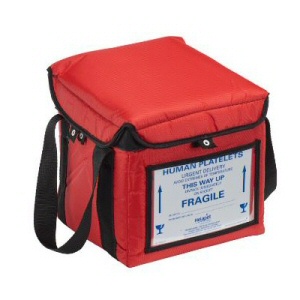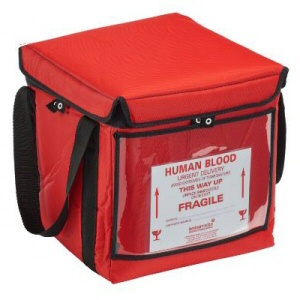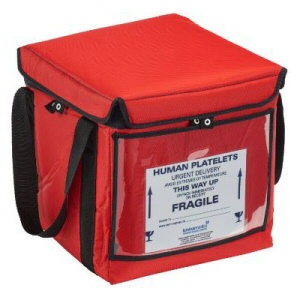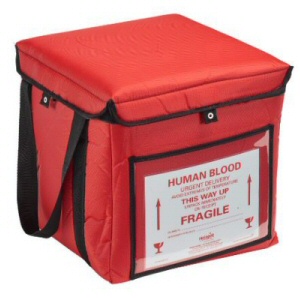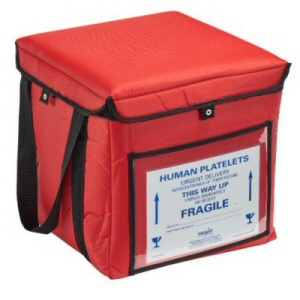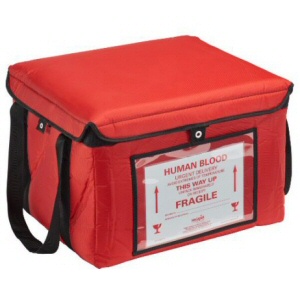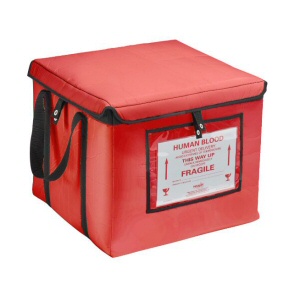 Description
Helapet offer a comprehensive range of validated BloodPorter® Carrier Systems, ideal for the controlled transit of red blood cells, platelets and plasma between hospitals, blood banks and wards.
Each BloodPorter® Carrier System comprises of a robust carrying bag with fully replaceable inner chamber and cool packs. Easy-to-use and cost effective to maintain, the Helapet BloodPorter® is the bag of choice for precise temperature controlled transportation of blood components in variable weather conditions.
Using Medicool® cool pack technology improves storage capacity and negates the use of ice*. The outer bags contain a clear document holder allowing insertion of instructions and other documentation. A tamper evident facility also provides additional security. Available with a choice of carrier sizes, the Helapet BloodPorter® Carrier is versatile enough for use in a variety of transit applications, from the transportation of small samples to multiple blood units.
Personalise your Porter
Tailor design your BloodPorter® carrier with an array of colours and bespoke branding to your requirements. Subject to minimum order quantity. Contact sales@helapet.co.uk to learn more.
Ordering Information
Part Code
Product Name
External dimensions
(W x L x H)
Colour
Sterility
Sales Unit
BPM011
Blood MiniPorter™
Includes 1 x Medicool® 11
260 x 179 x 131mm
Red
non-sterile
1 pc/pck
BP004R
BloodPorter® 4
Cool packs not included - order 2 to 3 pcs MediCool® 28
260 x 260 x 267mm
Red
non-sterile
1 pc/pck
BP006R
BloodPorter® 6
Cool packs not included - order 1 to 3 pcs MediCool® 28
315 x 315 x 322mm
Red
non-sterile
1 pc/pck
BP016R
BloodPorter® 16
Cool packs not included - order 2 to 6 pcs Medicool® 20
368 x 368 x 374mm
Red
non-sterile
1 pc/pck
BP027R
BloodPorter® 27
Cool packs not included - order 6 pcs Medicool® 20
476 x 421 x 341mm
Red
non-sterile
1 pc/pck
BP040R
BloodPorter® 40
Cool packs not included - order 6 pcs MediCool® 3
484 x 484 x 410mm
Red
non-sterile
1 pc/pck
Features and Benefits
Validated temperature control
Compatible with replaceable cool packs and EPS inner chambers
Tamper evident facility
Carrying straps for safe lifting and handling
Clear PVC window for inserting delivery data
Comprehensive range of sizes
Bespoke artwork, colour and branding subject to minimum order quantity
Downloads
Accessories