Porter Cool Packs
For use with BloodPorter® Carrier Systems
BloodPorter® Carrier Systems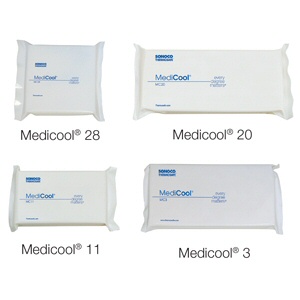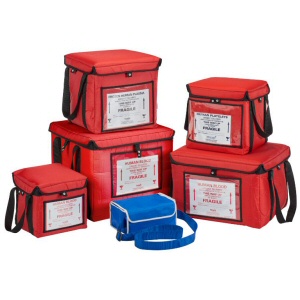 Description
Water-based phase change cool packs that can be refrigerated or frozen for use inside a Helapet Porter System.
Available in different sizes and configured in each Porter to match the desired temperature threshold, Medicool® cool packs negate the need for ice improving storage capacity. Each cool pack is manufactured in accordance with ISO9001:2000 quality systems and is totally non-toxic.
Helapet offer full technical support, advice and guidance on cool pack configurations and usage in BloodPorter® Carrier Systems.
Ordering Information
Part Code
Product Name
Size
Sterility
Sales Unit
Suitability
MC034B
Medicool® 3
320 x 170 x 35mm
non-sterile
12 pcs/pck
BloodPorter® 40
MC030B
Medicool® 11
220 x 130 x 35mm
non-sterile
20 pcs/pck
Blood MiniPorter™
MC032B
Medicool® 20
270 x 130 x 35mm
non-sterile
20 pcs/pck
BloodPorter® 16
BloodPorter® 27
MC033B
Medicool® 28
185 x 170 x 35mm
non-sterile
18 pcs/pck
BloodPorter® 4
BloodPorter® 6
Features and Benefits
Non-toxic formula
4 sizes configured for use with BloodPorter® Carrier Systems
Can be refrigerated or frozen
Manufactured to ISO9001:2000 standards
Downloads