Custom made inline disc filters tailored to your needs...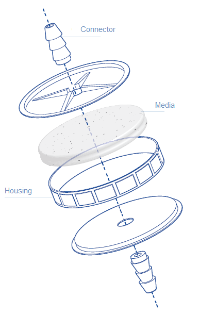 At Helapet we provide a solution in the bespoke design through to choice of media and manufacture of your inline disc filters. We add value to our filtration products, using consultancy based manufacturing to exceed customer expectations.
Don't just take our word for it
"We found Helapet very easy to work, the understanding of our requirements and the technical knowledge they have ensured we got the right product to suit our needs. We chose Helapet filters as they offered the product, price and quantity we required with the added bonus that the filters we have are branded with our details, in a competitive market this gives us an important edge."
- Autoclave manufacturer, UK
Our global customer base use our filter devices for the clarification of air gas and liquid in a range of applications:
...plus many more!
Is your application not mentioned above? Or, have you not found what you are looking for?
Then contact Helapet today or call 0800 0328 428 to discuss how you can customise your filter media, micron pore-size or disc inlet and outlet connector options... or even add your very own company logo. The filtration possibilities are endless!
Feb 2016