Helapet
› Custom Inline Disc Filters
Delivering a filter for the right application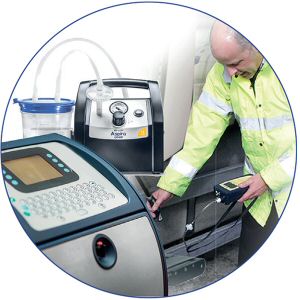 We aim to deliver added value to our filtration products, using consultancy-based manufacturing to understand the specific customer application and desired requirements from their filters.
Helapet offer unrivalled flexibility in producing filter solutions that work as a vital component in a wide range of specialist instrumentation:
Medical
Autoclave Vent Filters
Specifically designed for sterile venting of autoclaves and storage tanks, this filter acts as a sterile vacuum break at the end of autoclave sterilisation cycles, retaining air-borne microbes while releasing air into the environment.
CO2 Incubation Filter
A replacement filter designed to prevent airborne particle and microbe contamination from reaching the internal growth chamber.
Insufflation Filter
Provides a vital barrier, retaining microbes to ensure air entering the patient is contaminant free.
Environmental Monitoring and Analysis
Gas Analyser Inline Protection Filter
Replacement filters designed for filtering particles and moisture in extreme or harsh environments and protecting the instrument from damage.
Laboratory
Desktop Vacuum Pump Protection Filter
Hydrophobic inline filter designed to protect vacuum instrumentation from contamination and moisture damage.
Pipette Controller Filters
Compact hydrophobic filters designed to universally fit inside standard pipette controllers, allowing aspiration of liquids whilst preventing the risk of moisture damage and contamination
Pharmaceutical
Particulate and Bacterial Removal Inline Filter
Low volume filters used for the precise removal of unwanted impuritiesusing chemically inert media to maintain the sample composition
Food and Drink
Last Chance Sterile Air Filter
Fits inline to sterile filter air going into a fermenter giving added assurance in case the air entering is contaminated
Electronics
Inline Moisture Protection Filter
Prevents unwanted contamination getting into small sterile work environments such as isolators, whilst protecting sensors and electronics from the ingress of harmful moisture
Standard instrumentation disc filters
Click on the image selection below to view a list of our standard filter products by instrumentation applications:
Save money, improve efficiency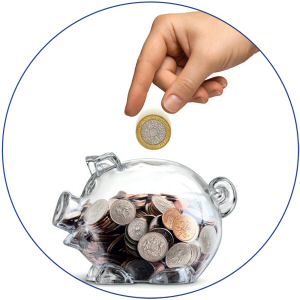 Running out of stock or not receiving a delivery on-time is always a frustrating and potentially costly issue. Talk to us about your annual usage requirements, estimated volumes, when and where you need your filters and we will work with you to ensure your filters are ready. Not only will it provide you with piece of mind and remove the hassle of repeat or urgent ordering, but we can also investigate ways to help you save money with volume and commitment discounts.
See how you can benefit by adding this information to your online enquiry, or email us at sales@helapet.co.uk