Inner Chambers
For use with VaccinePorter® & BloodPorter® Carrier Systems
Helapet BloodPorter® Carrier Systems
Helapet VaccinePorter® Carrier Systems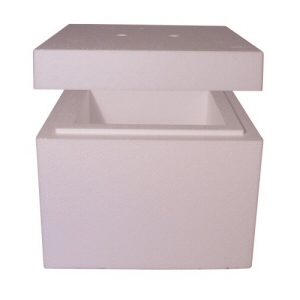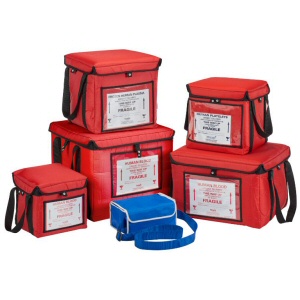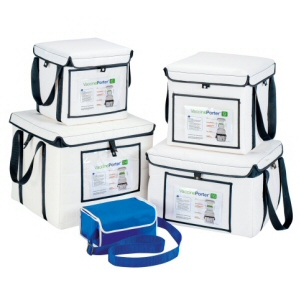 Description
Replaceable polystyrene (EPS) Inner Chambers for use only with Helapet VaccinePorter® and BloodPorter® Carrier Systems, maintaining product integrity and thermal performance.
Available in a comprehensive range of sizes and designed to easily fit inside the Porter outer bag. Each Helapet Porter system uses a fully replaceable EPS inner, supporting secure transit and protecting the products inside.
Use specification table below to help match to your Helapet Porter size.
Ordering Information
VaccinePorter® Inner Chambers
Part Code
Product Name
Size
Sterility
Sales Unit
Suitability
VPI011

Vaccine MiniPorter® Refurbishment Pack*

*includes spacer mat

Internal:
212 x 132 x 74mm
non-sterile
1 pc/pck
Vaccine MiniPorter™
External:
252 x 172 x 115mm
non-sterile
VPI006
VaccinePorter® 6 Inner
Internal:
177.5 x 177.5 x 185mm
non-sterile
1 pc/pck
VaccinePorter® 6
External:
298 x 298 x 304mm
non-sterile
VPI009
VaccinePorter® 9 Inner
Internal:
214 x 214 x 208mm
non-sterile
1 pc/pck
VaccinePorter® 9
External:
340 x 340 x 346mm
non-sterile
VPI016
VaccinePorter® 16 Inner
Internal:
324 x 269 x 191mm
non-sterile
1 pc/pck
VaccinePorter® 16
External:
448 x 393 x 313mm
non-sterile
VPI024
VaccinePorter® 24 Inner
Internal:
320 x 320 x 239mm
non-sterile
1 pc/pck
VaccinePorter® 24
External:
456 x 456 x 378mm
non-sterile
BloodPorter® Inner Chambers
Part Code
Product Name
Size
Sales Unit
Suitability
BPI011
Blood MiniPorter® Refurbishment Pack
Internal:
212 x 132 x 74mm
1 pc/pck
Blood MiniPorter™
External:
252 x 172 x 115mm
BPI004
BloodPorter® 4 Inner
Internal:
153 x 153 x 149mm
1 pc/pck
BloodPorter® 4
External:
245 x 245 x 245mm
BPI006
BloodPorter® 6 Inner
Internal:
177.5 x 177.5 x 185mm
1 pc/pck
BloodPorter® 6
External:
298 x 298 x 304mm
BPI016
BloodPorter® 16 Inner
Internal:
214 x 214 x 208mm
1 pc/pck
BloodPorter® 16
External:
340 x 340 x 346mm
BPI027
BloodPorter® 27 Inner
Internal:
324 x 269 x 191mm
1 pc/pck
BloodPorter® 27
External:
448 x 393 x 313mm
BPI040
BloodPorter® 40 Inner
Internal:
320 x 320 x 239mm
1 pc/pck
BloodPorter® 40
External:
456 x 456 x 378mm
BPI016.1
PlasmaPorter® Inner
Internal:
237 x 237 x 222mm
1 pc/pck
PlasmaPorter®
External:
340 x 340 x 346mm
Features and Benefits
Compatible with Helapet Porter Carrier Systems
Lightweight EPS construction
Fully recyclable
Cost effective replacement in case of accidental spills or leakages
Downloads